Hey ladies! Have you ever been in dire need of that perfect outfit for a special occasion, but didn't want to spend an arm and a leg on it? Not to mention, online ordering simply is not an option since there are no guarantees on how it will fit. Let's see a show of hands! This is where Style Encore ®, the hottest option in eco-conscious fashion, comes to the rescue.
With hundreds of gently used name brands displayed at any given store, a variety of styles and trends curated by their fashion-forward staff and cost savings of up to 90% off regular retail value, Style Encore is not your average clothing store. Style Encore offers the freedom to shop confidently and conveniently for eco-conscious fashion fit for any occasion.
The Style Encore® Difference
Style Encore encourages women to "consume less, and express more" by offering a curated selection of previously-owned, eco-conscious fashion at all of their locations. Just by buying and selling items at their stores, you are a part of a very sustainable, eco-conscious fashion lifestyle that's equally stylish and sophisticated.
An Eco-Conscious Fashion Shopping Experience
Recycled clothing saves hundreds to thousands of gallons of water and millions of barrels of oil, elements used to make just a single new garment. It also cuts down emissions of toxic chemicals and greenhouses gases used in creating new textiles. Why buy brand new when you can look great at a fraction of the price and save the planet?
An Eco-Conscious Fashion Selling Experience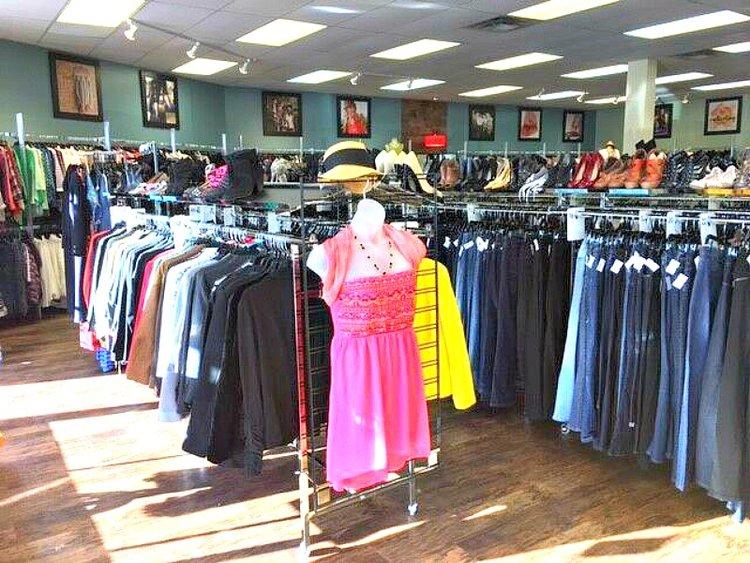 95% of textiles are reusable or recyclable. By bringing in and selling your gently-used items, you are saving nearly 81 pounds of textile waste a year, items that would otherwise be placed in landfills. Bottom line… You get paid for being eco-friendly!
Styles for Everyone
Style Encore was made to fit into women's everyday lives. Their stores are filled with gently-used clothing from sizes 0-6X, in a variety of styles, trends, and prices that fit all seasons of your life and budget. They buy and resell items in great condition. So, think about that dress you've only worn once to an event or that beautiful handbag still in perfect condition sitting on your dresser. If it no longer fits your life, it may be perfect for someone else. Bring that treasured item into one of their stores to sell for cash on the spot!
Benefits of Owning a Style Encore® Franchise
Style Encore® offers a truly unique retail franchise opportunity, as it is the newest brand to the Winmark family. Winmark is the top resale franchisor in the country, with a proven track record and over 1,250+ successful small businesses operating in North America. Style Encore joins the current industry top brands such as Plato's Closet®, Once Upon A Child®, Play It Again Sports® and Music Go Round®.
Style Encore® is Part of a Growing Industry
The resale business is a $17B industry.
Resale is growing at over 7% per year and Style Encore is one of the leading new brands in the business.
A recession-proof business that operates at high gross margins.
Recycling and sustainable businesses are a hot trend and will remain so.
Style Encore® is a Hot Concept
Style Encore has opened over 67 stores in its first five years, with 254% unit growth over the past three years.
Style Encore has the highest average unit volume in the industry.
Parent company Winmark is a highly successful publicly-held company with over $1.1B in retail sales.
Style Encore® Provides Unprecedented Support
Winmark has a 30-year history and industry-leading brands.
The proprietary point-of-sale system drives high margin and high sales volume
Best in class field support supports the highest AUVs in the industry.
What does the ideal Style Encore® franchise owner look like?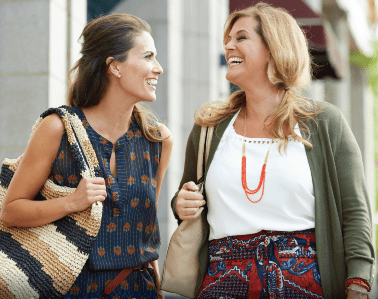 Style Encore is a fun and exciting business to own and they are looking for investors that are passionate about the brand! Franchisees will understand the value Style Encore provides to their customer base and to their community. They are individuals who are involved in women's events in their market and love networking in the community. They're active with groups and they're great at building their customer base through these types of activities.
Minimum financial requirements include: $75K liquid cash and a $400K minimum net worth. Total investment range: $246,800 – $391,200.
If you are interested in learning more about the Style Encore® franchise concept, contact us today at 855.295.9267 or visit our website.
Ready to become a member? Contact us here, or email us at joinus@franchiseba.com today!
Author: Stacie Shannon, Founder & CEO, Fusion Franchising