Why Consumers are Going 'Mad' for Teriyaki Madness
With almost 100 franchisees, 60 open shops and over 200 shops in development worldwide, Teriyaki Madness, or TMAD, is one of the hottest fast-casual restaurant franchises in the United States today.
So, what's behind TMAD's incredible success? According to Michael Haith, CEO of Teriyaki Madness, the answer is simple: His team.
After discovering and investing in TMAD in 2012, Haith sold his three other successful global franchise brands to buy the company from its founders in 2016. He realized the simplicity and profitability of fast-casual restaurant franchises allowed aspiring entrepreneurs, without business or restaurant experience, to thrive with the proper training and support. Armed with an exciting new brand and amazing franchise success, Haith set out to recruit one of the most experienced franchise teams in the business. Michael shared that his team of experienced franchise executives is "hyper-focused on supporting their franchisees to succeed in an exciting business. They get it and we all embrace the opportunity to help franchisees 'take their shot' at owning their own business."
The Teriyaki Madness Solution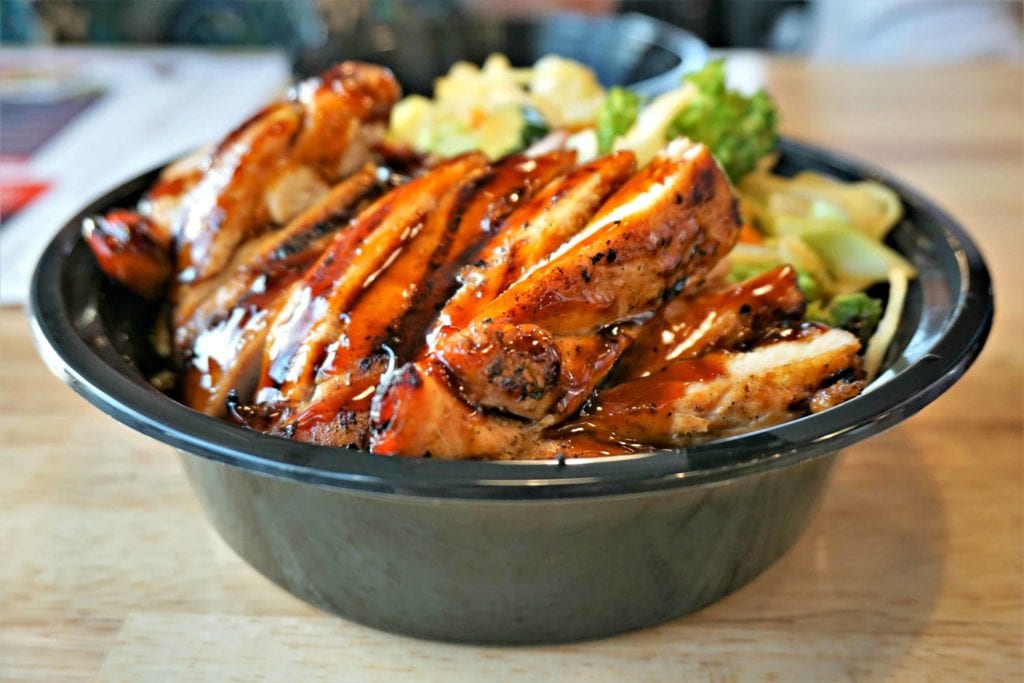 People crave delicious, fresh and quality ingredients. In today's environment, individuals have so many dietary options that the ability to modify and customize food is a must. That's where TMAD is hitting a home run. They are capitalizing on the rising focus of quality ingredients and have centered their menu on food that is fresh and made to order. Their guests can not only fulfill their need for a healthier option, but they can also completely customize their order. "Our food is delicious and happens to be healthier with low carb, vegetarian, gluten-free, low sodium and any other way individuals want to order their big bowls of awesomeness!" Haith says.
Whether you are craving fresh chicken teriyaki, spicy chicken, beef teriyaki or even tofu, TMAD has you covered. Veggies cut fresh every day and different types of rice and noodles round out these wholesome bowls. However, the real secret is in the sauce. All of TMAD's sauces are made in-house with only the highest quality ingredients. With eight sauces to choose from, guests can mix and match every time so there is always something new to try.
Why Choose Teriyaki Madness?
Since only 75 of TMAD's 200+ locations sold to date are open, Teriyaki Madness is still considered an emerging brand. When Haith purchased the company over three years ago, there were only seven locations. Their success in growing the system speaks for itself. So, how did Haith achieve such substantial growth? In addition to his team, Michael shared "TMAD is focused on finding the right partners and has proven that the economics of this superior business model can work anywhere, especially in small towns." Whether you are new to this country or always wanted to own your own business, TMAD's mission is to help individuals achieve the American dream by owning their own business.
Teriyaki Madness is perfectly designed for a variety of investors. Whether they desire a owner-operator model or to be more of a fully passive owner, this franchise model makes it work. For those interested in passive ownership, Restaurant Sherpa's is designed to manage your entire investment, including the general manager, and will run your location just as they do their corporate-owned Teriyaki Madness locations. For those not ready to leave the corporate world and who want to ensure they have a positive revenue stream prior to doing so, fast-casual restaurant franchises could be the perfect solution.
Top 5 Benefits of a Teriyaki Madness Franchise
Rapid Growth

Most franchisees own the rights to multiple shops.
Shop Owner profitability is their focus.
Over 200 shops in development worldwide

Popularity

TMAD combines the three fastest-growing segments in fast-casual restaurant franchises: Fast Casual, healthy and Asian. Time to strike while there is still availability!

Training & Support

Best-in-class training is followed with continued support by experienced training.
Coaching teams providing amazing support and coaching from each department to continually maximize profitability.

Simple & Scalable Concept

The simple menu is intuitive for customers and employees alike.
This Seattle Teriyaki restaurant franchise is a simple and profitable business for 1 unit or 100 units.

Close Community

From franchisees to a caring team of experienced professionals, the community is focused on providing support and coaching to each and every franchisee.
The Investment
Here at the FBA, we'd love to have a conversation with you about fast-casual restaurant franchises, and why we believe Teriyaki Madness is at the top of the pack.
If you're ambitious, have a love for food and the hospitality industry and have strong leadership skills with an 'open book' mentality, then Teriyaki Madness might be the perfect investment for you. TMAD is also a perfect opportunity for those looking for multi-unit investment and expansion opportunities. Even better, restaurant experience is NOT required!
Minimum financial requirements include $150k liquid cash and a $400k minimum net worth. Total investment range: $313,500 – $653,860.
If you are interested in this concept and what it takes to be a Teriyaki Madness franchise owner, learn more here.
Ready to become a member of the FBA? Contact us here, or email us at joinus@franchiseba.com today! Find a franchise match with FBA Find Your Franchise.