Medical Staffing Consultants happily announces the opening of a specialized physician staffing and recruitment company, Doc to Doc Locum Tenens in Texas.
Located in Texas, Doc to Doc Locum Tenens launched in January of 2019 with the assistance and guidance of the MSC team. Doc to Doc specializes in providing high-quality locum tenens and permanent placement physicians in hospitals and other medical settings, and is owned and operated by Dr. Abdier Delgado-Gonzalez, who is a locum tenens physician himself.
With the addition of three highly experienced recruiters to the team, the new venture is already experiencing great success. It is very important to Dr. Delgado-Gonzalez that his team members follow the mission of providing the highest level of service to the facilities they work with, making sure the physical and emotional well-being of the candidates is never compromised and delivering the promised quality care to patients.
"We are excited to welcome Doc to Doc to the Medical Staffing Consultants family of businesses," said Dr. Jason Meyer, founder of Medical Staffing Consultants. "We feel that Doc to Doc is a valuable addition to our team due to their high-level of service serving small and mid-sized hospitals."
MSC Builds Medical Staffing Businesses
Medical Staffing Consultants (MSC) has assisted entrepreneurs in launching, operating and growing successful medical recruitment companies since 2003. With over 30 combined years of industry experience, MSC developed a proven business model with turn-key programs to help business owners capitalize on the exploding growth of the healthcare industry.
All Medical Staffing Consultants programs include an in-depth 3 phase process:
Pre-Opening Services
Intensive Training and Launching
Follow-Up and Continued Support
With MSC's guidance, independent business owners can confidently enter the medical staffing industry equipped with knowledge for initial success and opportunity for continued growth.
Doc to Doc Locum Tenens Equips Hospitals with Quality Providers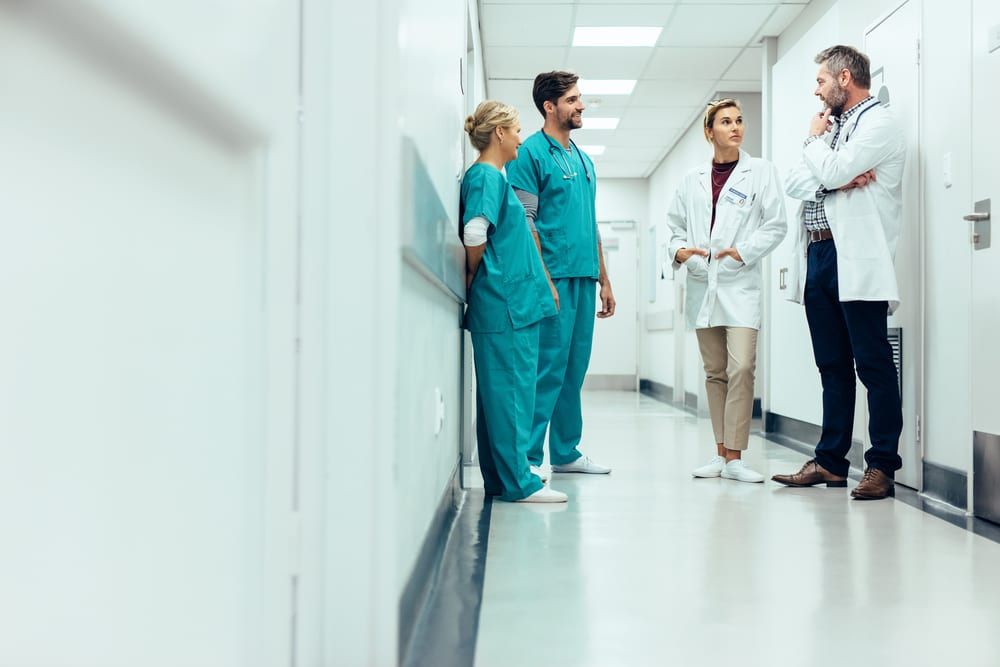 Doc to Doc Locum Tenens rises above the stereotypical locum tenens firms. Doc to Doc aims to equip facilities with quality providers who care about each patient and the community served. Their team helps identify and place high-quality physicians in settings to form a mutually beneficial relationship.
Dr. Delgado-Gonzalez, CEO and Medical Director of Doc to Doc LT, has a personal network of physician connections from his work in the medical field for more than 20 years. He implements a hands-on process and his team eliminates the red tape which allows them to have quality placements and advocate for clinicians in all specialties.
Advantages of Becoming an MSC Owner
Whether you are an independent business owner with no healthcare experience or are a healthcare provider , becoming an MSC owner gives you several advantages over the competition. So, what are some of the benefits?
Highly personalized training and support. MSC trains owners to recruit and place healthcare professionals in various placement opportunities.
Multiple revenue streams. Most staffing agencies stick to one profession, limiting the revenue stream. With MSC training and resources, you will be able to offer jobs to over 225 varieties of healthcare professionals.
No territory restrictions. You can service anywhere across the U.S. all from one office.
No royalties. MSC never takes a percentage of owner's profits!
Who is MSC's Ideal Candidate?
Looking to get started, but not sure if you're a good fit? 90% of MSC clients have no experience in healthcare or any related field. Whether you have experience or not, MSC is committed to training owners in all aspects of the healthcare staffing industry.
The ideal candidate is someone who:
Is a motivated self-starter.
Has good interpersonal skills.
Has initiative and willingness to work hard and succeed.
Wants to become his/her own boss.
Wants to provide quality healthcare to patients in need.
Wants excellent earning potential.
Wants to leave a financial legacy for their families.
Wants a secure retirement.
Whether you possess one or all of the above qualities, MSC will teach you how to excel in all areas of the medical staffing industry!
---
Are you ready to become a member of the FBA? Contact us here, or email us at joinus@franchiseba.com today!
Find your franchise fit with FBA Find Your Franchise