Every business depends on generating leads who are interested in your services or products. The challenge then comes to HOW you get those leads. There is the obvious choice, where you work with different providers and services to purchase them. This method is the most common, and obviously essential, for building and maintaining a pipeline.

Here is a story of Ken and Amy Elias from Savvy Franchise, franchise consultants who go beyond purchasing leads and capitalize on their skills and successes to build mutual trust in the brands they represent. Ultimately, to keep their pipeline active they do many things to keep the franchise leads coming in. However, they attribute being an inside rep with many of their successful placements.
They only look to partner with brands they actively present and honestly believe in. Then they prove their worth and show the franchisor they can be trusted with their franchise leads from start to finish.
The advantages of being an inside rep are simple. The franchisor gives you their personal franchise leads and expects you to do your absolute best to present their brand and take them through the process.  This doesn't always ensure a perfect fit, so you as their franchise consultant introduce them to other, more suitable, concepts. When and if that results in a successful placement you split the commission with the franchisor. Rates will vary, of course, depending on the deal you negotiate with the franchisor.
Ken was already a broker with another broker network, but after attending the 2013 International Franchise Brokers Conference & Expo Ken and his wife Amy decided to join the FBA. Since that time they've brought their strong work ethic and fully embraced the FBA and everything we offer our franchise consultants. By the end of 2014, they had attended FBA certification trainings and achieved the Certified Franchise Broker (CFB) designation. They also closed many deals and became an inside rep for two franchise concepts. This hard work and success earned them the title of 2014 Brokers of the Year at our 6th annual conference.

The FBA is a big fan of Ken and Amy and recently sat down with this power couple to speak with them about their rock star status. We wanted to know what was their secret to consistently sell franchises and how they became an inside rep with Caliber Patient Care (2014 FBA Franchise of the Year) and SHIELD Security Systems. (Read More about Ken's experience as an Internal Rep with Caliber Patient Care.)
When asked how they were able to become inside reps Ken says "They want to see you bring qualified candidates, not just someone you've talked to. "
"Follow the FBA training on how to qualify and take the candidate through the process and you will increase the commission rates you receive from the zor. When they see all you are doing for them and providing these services they see a large value in working with you."
Ken goes on to say that he relies heavily upon attending a franchises Discovery Days. Its absolutely essential and brings credibility to the client and communicates that he is serious about their success. He says "Being able to truly be there for your clients means listening to them. When I understand what's important to them I can help extract that information from the franchisor."
In the case of SHIELD Security they stated that the reason they decided to partner with Ken as their inside rep was because he was the only broker that without fail, every time, would bring them qualified leads and had the candidate highly educated on the concept prior to introducing them to the franchisor. This led to more closes and less busy work.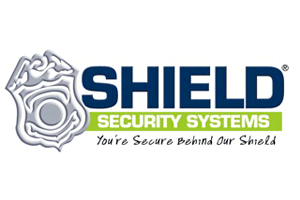 SHIELD Security Systems is a home-based franchise program that provides turn-key entry to the electronic security industry – a "sunrise industry" that provides various life safety devices for homeowners, their families, and their businesses. The business is one that provides several income streams that all contribute to a healthy recurring revenue.
During our conversation Ken mentioned that just recently he converted and placed a SHIELD internal rep lead into a Menchies. He's looking to close that particular deal within the next 30 days.