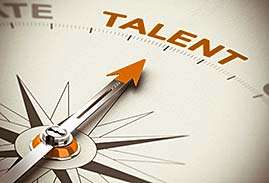 The FBA is happy to announce that Management Recruiters International (MRINetwork) has joined the FBA.  They are an established executive search and contract staffing franchise providing a complete range of recruitment and contract staffing services to companies and candidates on a global basis. Established in  1965, they are celebrating their 50th year in business. Currently, they have 600 offices in over 40 countries and are looking to expand both domestically and globally.
At the FBA, we are excited to add such an established brand to our inventory. In addition to being a solid franchise concept, they are different than other staffing concepts. One main differentiator is that they have no territory restrictions as to where franchisees can recruit clients and candidates.
MRINetwork has appointed Roberta Marcantonio, a CFE with 25+ years of franchising and staffing experience, as the point person for FBA franchise consultants to interface with their organization. She will be presenting MRINetwork to our Franchise Consultants this coming Friday July 31st and will be available to answer any questions they may have.
"Our services are in professional recruitment (both perm and contract staffing) in a wide variety of industries. Our owners become niche specialists that are sought out by both clients and candidates for their expertise and industry knowledge."
Who is a good candidate for MRINetwork?
The MRINetwork concept appeals to candidates in smaller markets who don't want to travel constantly or have limited opportunities. It also matches entrepreneurs who are looking for a business that provides a solid concept with a high level of support while giving their owners the flexibility to create their own team and culture. "We're not cookie cutter like most  franchises and you're not going to be wearing the same color polos as every other franchisee. You're free to develop your own culture and can wear jeans if you wanted."
"We're a franchise that has a strong foundation but there is flexibility on business mix, office environment, team culture, and office attire.  All while still offering high touch support and the mentoring you need to be successful. The franchisees we bring into the system really give back to the organization. They even go so far as to help develop the new members with ongoing support and owner-to-owner groups. Right from the first discovery day, a candidate has time to go out with an existing franchisee for a one-on-one to ask questions and speak with someone directly [who is] already in the system."
Staffing Industry is Booming!
In general, staffing concepts have done very well with our franchise consultants. This is more than likely because the staffing industry is booming.
According to Staffing Industry Analysts (SIA), the staffing industry has grown by 78% since 1995, and is one of the fastest growing industries in the US. MRINetwork was named one of the top three providers of direct hire by SIA in its "2013 Largest Direct Hire firms in the US" listing which was published last year. 2014 results are not yet available. This is a repeat status for MRINetwork, based on their annual direct hire revenue. MRI has consistently ranked in the Top 10 direct hire firms over the last decade.
Opportunities for FBA Franchise Consultants
Details are outlined below. Be sure to register for the webinar this Friday, July 31st for a chance to meet the Zor and ask your questions.



To help give the franchise concept a big initial splash with the FBA, they are offering an amazing opportunity for our franchise consultants:
MRINetwork is pleased to offer an incentive to FBA brokers to join us for our annual Pacesetter international recognition event. This event is our coveted incentive trip for the top 10% of our producers network-wide. Attendees range from "rookie" first year award winners to those that have earned this trip for a record breaking 28 years in a row! You will have the chance to get to know our franchisees, our award winners, and the senior leadership team from the corporate office in a casual environment, and learn how to spot future franchisees from an insider's viewpoint after spending a week with us! Typically you can expect 500-700 attendees during the trip, including many winners' family and friends.
This year's event will be hosted at the fabulous Hyatt Ziva, an incredible all-inclusive resort in Los Cabos, Mexico on March 11-17th, 2016. Sun, fun, surf, a beautiful white sand beach, fabulous spa, and incredible ocean view rooms await our guests. You may choose to participate in our events, or take the chance to disconnect completely from business! In addition to the all-inclusive meals and drinks included, you are invited to join us for our first class awards dinner, a beach dance party, and a keynote address by a special guest (past guests include many professional football players, coaches, Olympic stars, and members of the Presidential cabinet, along with motivational speakers with incredible stories of overcoming obstacles and achieving lifelong dreams).
For more information about MRINetwork, and this exciting opportunity for FBA consultants, please visit their profile on the members' site here.