A business is only as good as its people, process and product (The 3 P's Principle). When it comes to franchising, this principle couldn't be more obvious and important for success. Franchsors are supposed to provide the systems, tools, and support of clearly defined processes that give their franchisees a blueprint for how to succeed. In addition, the franchisees must be properly validated, capitalized, and motivated to achieve their long-term goals. But, what does it really take to develop and a grow a business into a franchise system that is capable of sustainable success?
This is where franchise development companies come into the mix. They work with these businesses and get them ready for franchising and, often times, help to sell them. However, there is a difference between developing a business into a franchise and doing what it takes to see to its long-term success. The latter must be a partnership between the developer and the franchisor throughout the life of their business relationship.
Rhino 7 is a full-service franchise development company that has been doing this since 1999. They are mainly known in the industry as a highly effective sales arm for Franchisors, but they are definitely a development firm first. I spoke with their CEO and Co-Founder, Doug Shadle about their approach and what makes Rhino 7 so different.
People: Developing a Lasting Partnership with their Brands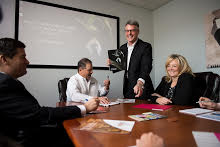 First, Rhino 7 is particular about the brands they pick. Doug and his team are constantly traveling and meeting with countless potential franchisors. They have a set criteria, though, which they are looking for that works with their model.
"We're not looking to be a volume franchisor firm. We're more of a volume per brand firm. We certainly could have more, but our approach is different. When we bring on a concept, we want a brand that can be very successful and can grow rapidly by utilizing franchise Consultants. We are looking for concepts that will stand out to franchise Consultants. They have to show well, have systems and support in place, be reasonably priced, and give the franchise broker an opportunity to earn very good money.  Then we work extremely hard to educate the Consultants on our brands."
The concepts they choose to work with fall between $200k-$400k investment level and want all of them to be multi-territory, multi-unit and most of the time Semi-Absentee. 
"Once we find a brand we believe in we work with them on whatever they need. That could mean buying into them, buying them out, buying a percentage and injecting funds, whatever. Our goal is to fully break the business down and feed it what it needs to be successful. Then we launch it, handle 100% of the sales and operations. We want our franchisors working to make their new franchisees successful. We become partners with most almost every brand we develop to ensure we're successful from start to finish."
Process: Clearly Defined and Executed with Experienced Percision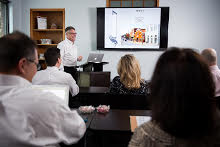 The Rhino 7 process is to work with the franchisors' existing experience and use their knowledge to turn the emerging brand into a fully developed franchisor right at the launch of the brand. Nothing is left to guess work. Everything from a marketing/sales perspective is strategically analyzed and leveraged to allow them to compete right out of the gate. From an operations standpoint everything and every position is methodically broken down and built up around robust systems, policies, procedures, budgets, and proformas. This gives the franchisor a written out structure for each position in the organization, providing them the ability to hire facilitators who simply have to follow a process, not costly creators who would otherwise have to develop these systems. This saves the franchisor cash.
"We take this part of our approach very seriously. Our Rhino 7 COO goes in to mentor the new brand's VP of operations for years.  This way we can ensure that everything we've put into place is being followed through on. We also work with them on strategies and help them through real world franchisor issues."
When it comes to selling their franchises Rhino 7 understands that developing strong relationships with franchise consultants is critical. Their process centers around helping a consultant maintain their credibility with their client. To accomplish this they have a number of processes in the sales process that ensure the consultants get answers and information quickly.
"We understand the importance of working with franchise Consultants. In fact, 85% of all our brands' new franchisees are brought in through Consultant sales."
They (Rhino 7) don't hire just a single franchise sales Development Director for a brand to work with franchise consultants. Instead, they typically will hire three to four that work exclusively on a specific brand. This allows each team to do their best to focus and sell. In addition, they have another three full-time employees that do nothing but field incoming territory checks and pre-registrations, consultant questions and process incoming leads. This way they can immediately get them entered into the system and have a development manager reach out to the Prospect immediately with information on the brand and to schedule a time to talk.
This introduction will also provide them access to that concept's Educational Portal. This contains hour's worth of additional information that is geared to help inform and proactively address fears that may come up during the sales process.
Product: Strong Franchise Concepts with Wide Open Territories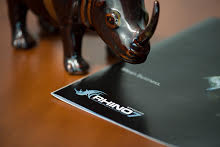 What does this all mean to you and why should you send your clients to the Rhino 7 brands? Rhino 7 exhibits experience and a proven track record of franchise success along with professionalism and an unparalleled commitment to working with franchise consultants as partners. Most importantly, though, is their finely tuned products – their franchises.
"With a strong franchise, your franchisees are able to do better right out of the gate. If these franchisees are doing well and making money, then validations will go well meaning, the concept will sell more franchises."
"What I've seen in the Consultant world is that the brokers will discover a hot franchise and then it grows very fast. Let's say a brand grew 50 or so franchisees in just 18 months. Over time the problem comes when the Consultants clients begin their validations. All of a sudden things derail because all the franchisees are fresh into the business and no one is making any real money yet because they are so new! The broker got tied to a brand right as it was exploding, but then it died because the brand wasn't able to validate well. Rhino 7 can fix this by helping its franchisors build stronger systems that ramp up franchisees faster then we don't loose that big momentum that was built with the Consultants."
In the case of Rhino 7's brands all their franchisees are kept on track with their plans and processes. They are all operating on their budget and detailed proforma. They are able to project and accurately see where they are in regards to their targets. Doug gives me an example of a franchisee just 90 days into the business with the franchise All About People.
"We were confident to have him validate for All About People. During the call he knew exactly where he was. He told the candidate that he was on track to do $1.1 million and if he hit that target he'd be earning $90k in just his first year. That kind of confidence is what sells franchises. Everyone on the call hears money and it helped build confidence which means our candidate was closer to making a decision."
Another reason the Rhino 7 product is worth your attention is their available territories.
"Everyone wants to send their candidates to the big brands. The problem is, though, that they have no territories and it can take a very long time to close the deal. Rhino 7 is the complete opposite. We have a franchise that is in many cases better positioned to do better and we have wide open territories."
So what are your thoughts? Have you worked with the Rhino 7 brands? Tell us in the comments below.
In the franchise consulting business it's all about your relationships. Getting to know these concepts and establishing a relationship with Rhino 7 could be a springboard for a very good year. For more information have a look at their suite of franchises.