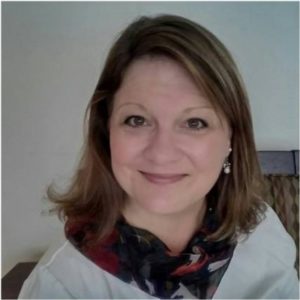 When a mutual friend introduced Jeremy and Liz Powers to Nan Stricker, a franchise broker, they admittedly were unfamiliar with the franchise industry and the process involved in finding the right fit.
Jeremy had previously thought an existing business might be the best fit and had not really considered franchising as a viable option. Jeremy said, "I had been looking for something to buy for a couple of years."
Nan's process for helping the Powers find the right business began with an assessment used to identify transferable business and communication skills to match the Powers' talents with potential franchise systems. Nan explained, "Finding the right business is all about compatibility and leveraging your skills."
In addition to the assessment results, in-depth discussions with Jeremy and Liz helped Nan fine tune their search criteria and identify the top 5 franchise systems matching their needs. "With over 3,100 franchise systems available to chose from," Nan said, "streamlining your search is imperative."
Jeremy now suggests, "If you are considering owning a business, I would recommend you at least consider franchising as a legitimate path. After years of searching on my own, within 6 months of my first meeting with Nan, I had the right thing for my family."
Jeremy and Liz Powers are now the proud owners of a new Office Pride Commercial Cleaning franchise in the Cincinnati, Ohio, area. Office Pride provides high-quality janitorial services from floor to ceiling for commercial businesses ranging from corporate offices to professional medical offices to schools to churches. Office Pride is committed to "reducing its ecological footprint" with the use of its Green Seal™ certified cleaning products.
Jeremy said, "The decision to quit a job and own your own business is complex. There are desires, emotions, aptitudes, emotions, finances, emotions, family considerations, and… emotions. Nan is an amazingly patient and honest person."
By working through the franchise discovery process together, the Powers benefited from Nan's 10+ years' industry experience, research tools, and professional resources which empowered them to confidently make educated, objective decisions throughout their due diligence.
"With Nan's guidance," Jeremy continued, "I was able to purchase a business that is an amazingly strong fit for my personality, desires, and family well-being."
"I didn't want to have work/life balance," Jeremy said. "I just wanted life. One area of life is going to dominate. We found something that doesn't really feel like work."  The franchise officially opened on April 7 and both Jeremy and Liz are happily working full-time in the business.
Read the Clermont Sun article featuring Jeremy and Liz Powers to learn more about their journey into business ownership and finding the right fit.  | Learn more about the Office Pride franchise here.
To complete the skills assessment yourself to help determine what kind of businesses might be right for you, visit the GPS Franchise website or contact Nan Stricker at 513-575-2005, to schedule your free consultation.