Senior Care Authority® Provides Unique Feel-Good Business Model for Rising Elder Care Needs
Linda Johnson was a former Director of Sales and – like many – was looking to escape from corporate life. She was seeking a low-overhead, work from home, feel-good business with great income potential. Enter FBA Broker, and founder of Integrity Franchise Group, Lisa Welko. Lisa was able to zero-in on the placement category of the senior care industry for Linda, locating her ideal franchise match: Senior Care Authority®.
Lisa made the introduction to Senior Care Authority®, and began coaching Linda through the process of evaluating options to ensure the franchise was the best fit. According to the Senior Care Authority® franchisor, "it was a great team effort with Lisa and we are thrilled to have Linda on board."
Senior Care Authority® was launched in 2009 to help families make the right decision for care for loved ones. They concentrate on providing guidance, locating the best places to live, proper care for loved ones, and navigating challenges that a complex healthcare system can present during the process.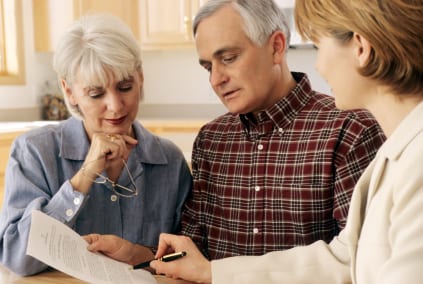 A zero-cost service for families, Senior Care Authority® offers personalized assistance through numerous long-term care options. Their national team of Senior Care Advisors have spent countless hours inspecting locations, which include residential care homes to mid-size communities. These advisors meet the staff and review state reports in order to give the best advice regarding each location.
For many families across the nation, times like these can present challenging transitions, and make decision-making difficult. Senior Care Authority® is able to facilitate important conversations between family members and the home care agency or caregiver, and can provide connections to valuable resources. Customized programs are available for families, as well as ongoing support.
Success stories like this happen every day here at FBA. We know how important it is to find the right franchise for our clients, and are able to do so with exclusive internal tools such as Franchise Grade. For Linda, this feel-good business model felt like the right fit, and allows her to make a difference across many families.
About the Senior Care Authority® 3-step Process:
Assessment
A Senior Care Advisor will complete assessments both on the telephone and in-person within the family's specified area, in accordance with the individual's needs. The advisor then matches the loved one with the best options, which may involve independent living, assisted living, memory care or in-home care services.
Residence Visits
Following completion of the assessment, the Senior Care Advisor will recommend the highest-rated options that meet your geographical, financial and care needs. They will then personally escort the family member to those options. This process is designed to allow support each and every step of the way, including advocating through negotiations and paperwork.
Ongoing Support
Senior Care Authority® will follow up with the family and the individual in assisted care to ensure everything is running smoothly. Advisors will also periodically reassess the needs available should care levels change.
Senior Care Authority® Franchise Opportunities
This exceptional franchise concept allows individuals to be their own boss and build a meaningful business. Senior Care Authority® provides training, therefore no senior care experience is necessary. The Senior Care Authority® support team also provides all of the tools necessary to succeed in this lucrative Assisted Living/Memory Care Placement and ElderCare Consulting industry.
Senior Care Authority® is now available nationwide, and has expanded its training program for franchisees to over 40 hours of online training. An enhanced coaching program including onsite visitations, and has initiated proven, marketing initiatives for franchisee growth.
For more information about the Senior Care Authority® franchise, visit //www.seniorcareauthority.com/contact-us-about-a-franchise.html.