TBC Healthcare Solutions Joins the Medical Staffing Consultants Team of Independent Business Owners to Serve the Louisiana Community
Medical Staffing Consultants has brought on TBC Healthcare Solutions to join their team of independent business owners. With a background in sales and management, the owners of TBC are equipped with skills to succeed in the healthcare staffing field. Their strong team shows consistent professionalism and excellent work ethic.
The team at Medical Staffing Consultants feels certain that TBC Healthcare Solutions' dedication to making a difference and knack for building relationships will significantly enhance their impact on the community.
Medical Staffing Consultants Leads the Way in the Medical Field
For over 15 years, Medical Staffing Consultants (MSC) has assisted entrepreneurs in launching, operating and growing successful medical recruitment companies.
MSC's proven business model and turn-key programs help healthcare professionals, existing companies and individuals with no previous experience successfully capitalize on the exploding growth of the healthcare industry.
Who is TBC?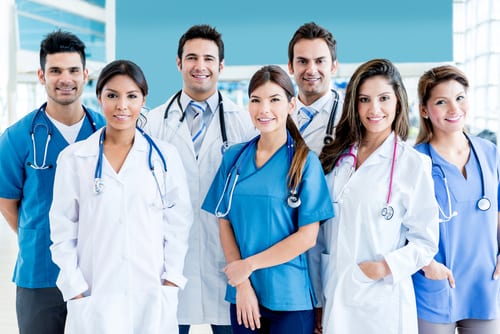 TBC Healthcare is a full-service staffing company that specializes in matching skilled health care professionals with their ideal position in a variety of medical fields and settings.
With the help of their industry expertise and network connections, the TBC Healthcare team carefully recruits the most highly qualified medical professionals with the appropriate skills for industry positions. TBC is dedicated to working one-on-one with their clients to match them with a career opportunity that is perfect for their individual needs.
TBC offers a variety of job opportunities for their clients including per diem, contract, permanent and temporary assignments.
Medical Staffing Consultants worked for TBC Healthcare — and it can work for you too!
With a background in the field of sales and management, the owners of TBC are continuously growing their business. They have built a strong team with an outstanding work ethic in order to better serve their community in Louisiana.
Joining the MSC team, TBC will use their expanded resources to continue building strong relationships throughout their community in order to make a difference.
Why MSC?
No experience necessary
Flexibility
Professional freedom
High profitability
MSC trains independent business owners on recruiting and placing medical professionals in the ideal fit. Once trained, owners can provide services anywhere in the U.S.
Who is MSC's Ideal Candidate?
MSC's ideal client does not require any prior experience in the medical field, but must be a motivated worker with a strong desire to be their own boss. If you have strong work ethic and strive to provide your community with better health care opportunities, then MSC may be a great fit for you.
Are you ready to become a member of the FBA? Contact us here, or email us at joinus@franchiseba.com today!
Find your franchise fit with FBA Find Your Franchise