An Emerging Waste Compaction Brand with an Environmental Mindset
Smash My Trash, a waste compaction company that helps customers save money and be more environmentally friendly, has earned a new franchisee. Through Broker Randy Abernathy's sale, Smash My Trash will soon be expanding its services to the Knoxville area. This franchise will join 6 franchises currently serving areas of Texas, Oklahoma and Florida, as well as 12 additional franchises soon to be opening across the country from Utah to North Carolina. The new franchisee, already an entrepreneur, was seeking to diversify his business holdings. He was drawn to Smash My Trash for its B2B model, the income potential, the low initial investment and the brand's simple concept.
More Effective Waste Disposal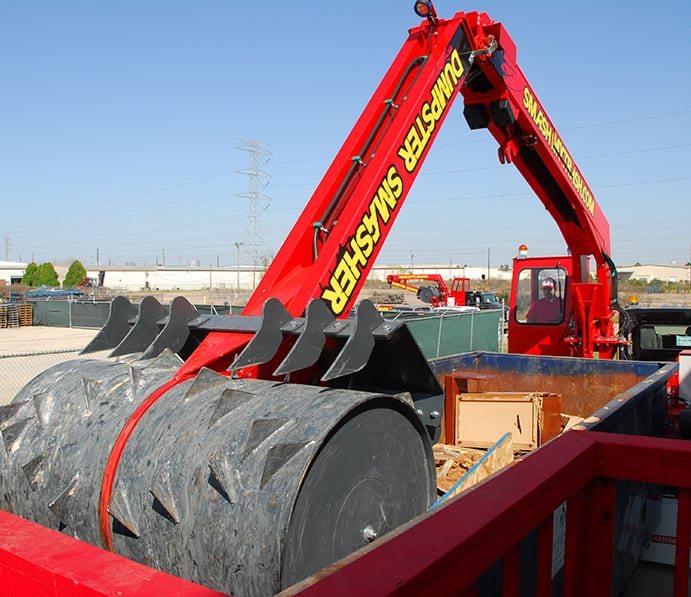 Founded in Houston, Smash My Trash aims to challenge the waste industry. Through innovative waste compaction technology, patented by the LLC, a single visit from Smash My Trash can reduce the volume of waste in a dumpster by 80%. This means more space for additional waste before the customer – primarily construction or manufacturing businesses – needs to call for a waste haul. This saves time and money and also reduces the number of miles waste trucks will drive for collection and disposal. It is this focus on sustainability that makes Smash My Trash unique. Instead of making waste disposal greener through altering the waste itself, the franchise used a different perspective and tackled carbon emissions from trucks. This straightforward concept is a win-win for customers.
For those not quite convinced of the technology's effectiveness, Smash My Trash offers detailed videos demonstrating their process. From steel drums to wooden pallets, the backhoe-style equipment can easily compress whatever is in a dumpster and maximize its space for additional waste disposal.
A Focus on Sustainability
Though it is an emerging brand, Smash My Trash is growing rapidly. Currently providing its smashing services to a wide variety of businesses, including 3 of the 10 largest companies in the US, the company aims to be an innovator in the waste industry. Customers are able to easily summon a Smash My Trash truck to their site, via either a website portal or a phone call. Those who require consistent compaction can also be placed on a regular route.
Not only does this method simplify waste disposal for customers, it also significantly reduces their environmental impact. Impressive numbers offer strength to Smash My Trash's confidence in its technology. A single customer using Smash My Trash may see the following results:
57,519 miles of eliminated truck haul travel
132 tons of carbon emissions saved
11,859 gallons of diesel fuel unused
Tackling waste is a huge issue for companies seeking to be more environmentally friendly, and Smash My Trash offers a simple means to take a step toward being greener.
Why Should You Enter the Market?
From 2015, the Construction Waste Management Market has grown significantly. Similar growth is forecasted for the future, and the market is predicted to reach $530 billion by 2025 as compared to $330.6 billion in 2017. Additionally, as consumers demand companies to take steps toward sustainability and companies seek environmentally-minded options, Smash My Trash offers a unique value.
Smash My Trash promises its customers' savings and simplicity – an alluring offer that has led to rapid growth. That simplicity is also offered to the franchisee: Smash My Trash provides new members of the brand with training and continued support, based on a straightforward and effective operating model that can be applied to any franchise.
Owning a Smash My Trash Franchise
Above all, the ideal Smash My Trash franchisee is a disruptor. As the company states, franchisees must understand "the value of industry disruption." You must be willing to take on challenges and be driven to generate change and innovation. Those who join the company should share the desire to continue growing and seek to expand the brand's footprint and range of customers, sharing Smash My Trash's big ideas with everyone.
If a Smash My Trash franchise sounds like the right choice for you, here are a few numbers to keep in mind:
The initial franchise fee is $49,500
Total investments range between $312,250 and $369,000
To learn more, call Smash My Trash at (531) 333-3278, fill out a contact form, or visit their site to explore.
Ready to become a member of the FBA? Contact us here, or email us at joinus@franchiseba.com today! Find a franchise match with FBA Find Your Franchise.