FBA Broker Closes First Deal of 2020 with FirstLight Home Care
In August of 2019, FBA Broker David Whalen introduced a prospective candidate to FirstLight Home Care franchise. Six months later, that same candidate purchased one unit in Asheville, North Carolina, closing the first deal of the new year for Firstlight Home Care.
David stayed engaged and professional throughout the process, keeping in touch with both the candidate and franchisor every step of the way. His industry knowledge and attention to detail not only delivered a great candidate to FirstLight Home Care, but also kept the franchise process moving with meaningful and productive communication.
The Home Care Franchise that Truly Cares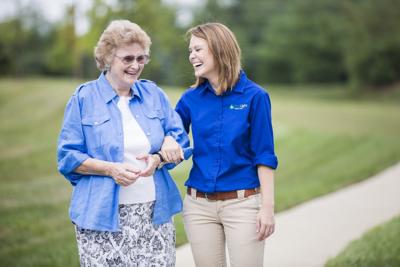 As a leading home care agency, FirstLight Home Care represents a new way of helping people achieve the quality of life they deserve. The company commits to in-home care as a calling, not just a career. Founded by professional caregivers with over 105 years of experience in the industry, FirstLight combines their knowledge with a commitment to excellence to take the in-home care model to the next level. Through their people-first philosophy, FirstLight caregivers offer aid to individuals in all walks of life, including:
Seniors
Individuals recuperating
Individuals with disabilities
Veterans
Busy families
A Culture of Care in a Growing Industry
As 10,000 people turn 65 every day, the demand for home care services continues to increase each year. In fact, non-medical home care is estimated to be an $80 billion industry. However, when it comes to patient satisfaction, meeting industry demand isn't enough. FirstLight Home Care vows to provide clients with outstanding service to promote warmth, independence, happiness and comfort.
In an industry where customer satisfaction requires the extra mile, FirstLight clients consistently provide positive feedback. That means higher retention of caregivers and clients, and more time for franchisees to spend growing the business.
A Proven, Successful Approach to Franchising
Since FirstLight was founded in 2010, the home care franchise has grown into over 230 territories. This continued momentum is driven by the brand's commitment to authenticity. FirstLight uses a consistent, proven approach to customer care to meet the real needs of a growing population. That's why FirstLight is among the top franchises featured on Entrepreneur Magazine's Top 500 Franchises, Forbes Best Franchises to Buy and Franchise Business Review's Top 200 Franchises based on franchisee satisfaction. Firstlight Home Care values compassionate, dedicated service in the home care industry.
Getting Started at FirstLight Home Care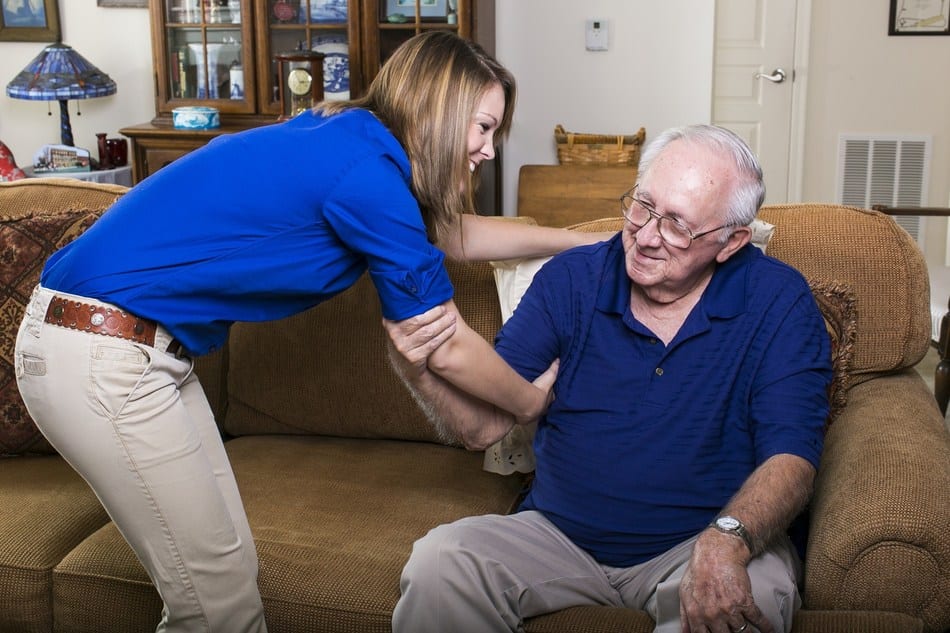 Owning a FirstLight Home Care franchise is a chance to build your future as you improve the quality of life of others. If you are seeking professional and personal fulfillment, FirstLight might be the perfect fit for you.
Benefits of Franchising
If you are considering starting your own home care business, first consider the advantages of joining an established franchise system.
Joining a franchise system like FirstLight Home Care can offer benefits such as:
Established brand recognition
Proven business model for growth
Support for everything from finance to Marketing to HR
Marketing support and prowess
The Investment & Qualifications
FirstLight is a low-cost business opportunity with ample support for franchisees. Their commitment to care goes beyond customer service and extends to anyone who joins the FirstLight family. Simply put, FirstLight wants you to succeed. Their franchising process is honest, transparent and packed with resources for new owners. Further, they offer financing options to position you for success.
Total Investment: $110,881 – $167,876
Franchise Fee: $48,000 (included in total investment)
Royalty: 5%
You will need $200,000 in net worth and $100,000 liquidity to qualify for a FirstLight Home Care franchise.
To learn more, call FirstLight Home Care at (866) 985-534 , fill out a contact form, or visit the website to explore.
Ready to become a member of the FBA? Contact us here, or email us at joinus@franchiseba.com today! Find a franchise match with FBA Find Your Franchise.