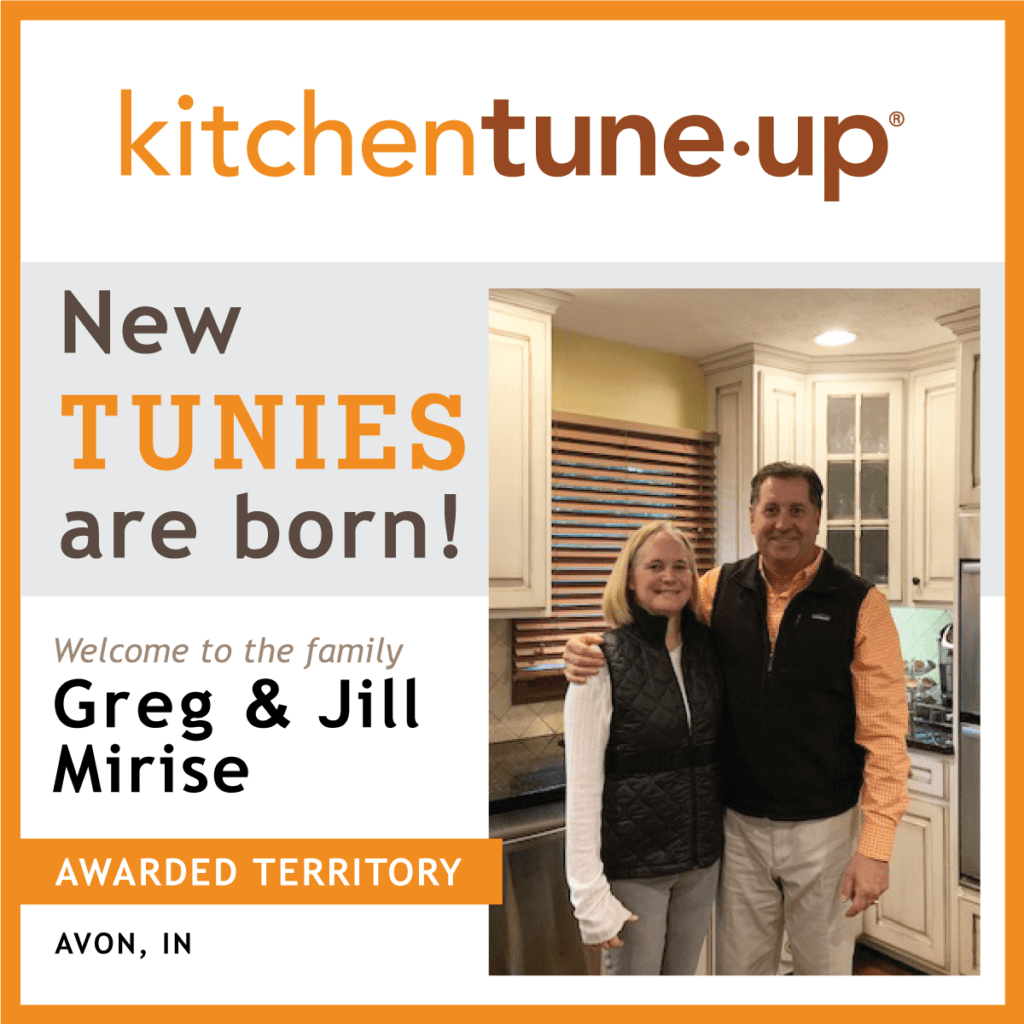 After 26 years of doing the same thing in Consumer Finance, Greg knew if he didn't try something new now, he never would. He was ready for some freedom and to put his stamp on something.
Greg started his search this past January and never slowed down on the research and preparation. He knows there is a huge need for kitchen remodeling and that there would be a pent up demand for Kitchen Tune-Up services after everyone spent the last few months in their homes.
Kitchen Tune-Up specializes in 1-5 day kitchen updates with multiple options to update kitchens including 1 Day Tune-Up, Cabinet Painting, Cabinet Redooring, Cabinet Refacing, Custom Cabinets. Additionally, KTU offers home services including closet organization and garage cabinets. All of their services can extend to other areas of the home including laundry rooms, home offices, bathrooms, family rooms, and much more. Their passion is helping customers create a space that they love to come home to, even beyond the kitchen by offering solutions to every project and budget and utilizing customer service trustpoints to make the experience fun, with little to no hassle for homeowners.
Greg was part of Kitchen Tune-Up's first Virtual Training School and officially launched his business on Thursday, June 4th after wrapping up 8-days of training with the Kitchen Tune-Up Home Office.
He is now the third franchise in the Indianapolis, IN market and pleased to serve more homeowners in that area!
Corey was a great communicator with our Franchise Development team and we are so thrilled that he knew Kitchen Tune-Up would be a perfect fit for Greg!