If you thought being in the building maintenance industry would be mundane, think again. Since 1961, City Wide has been perfecting its business model, which includes recurring revenue streams and 20+ different ways to make money! In 2001, City Wide then introduced their franchise model and has since, assisted entrepreneurs nationwide in growing businesses that make a difference in their community. Not only that, but their franchise owners love what they do and have unlimited opportunities to scale their businesses.
Now that we have piqued your interest in this solid, proven franchise opportunity, let us dive a little deeper to gain a better appreciation of all that City Wide has to offer.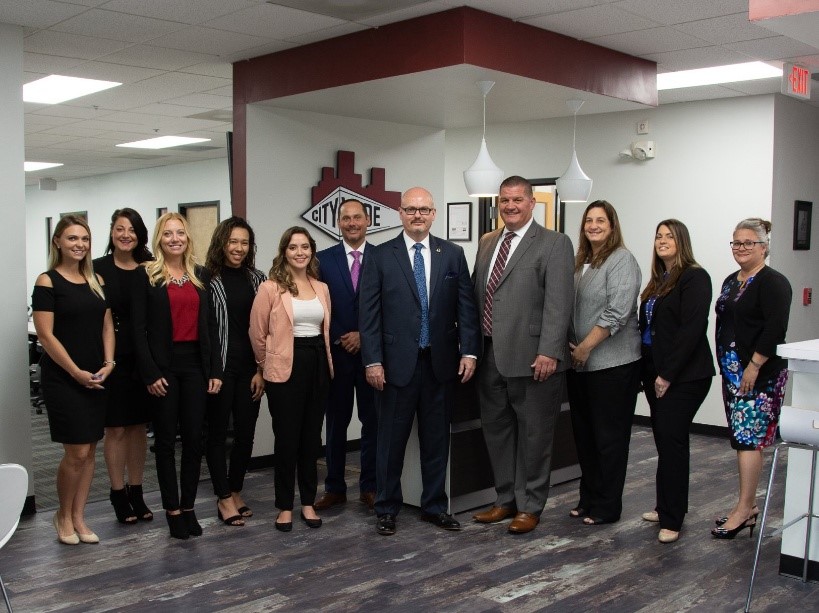 The City Wide Solution
The first thing you need to know is City Wide is NOT an operational company. They do not do window washing, carpet cleaning, floor care, janitorial, etc. What they DO offer is the management of all those services provided by individual companies that sell those services. The bottom line, they sell and manage all building and maintenance services companies need and serve as a single point-of-contact for our customers. City Wide is a one-stop building maintenance management company. 
City Wide is a B2B recession-resistant, recurring revenue franchise concept in the United States and Canada built for sales leaders, not service operators. While most B2B franchise concepts are created to provide ONE service through their inventory, equipment, and people, City Wide is the only "super concept" which can open doors and create revenue with more than 20 different services via independent contractors. Their owners have very few, if any, hourly workers, no equipment, and no inventory. They bridge the gap between the needs of clients and the workforce that provides the services, making huge impacts in both places.
With 64 locations across the United States, including 1 in Canada, City Wide is the 225th largest franchise in the world. It is a second-generation family-owned business that has continued to see growth year over year since it started franchising in 2001.
So, let us talk about money. 
Given the multiple revenue streams and scalability potential of City Wide's business model, the earning potential at City Wide is very compelling. And given this is a relationship-based business, most of their franchisees' contracts last an average of 8 years – resulting in significant recurring revenue potential. Here are some quick stats for you from City Wide's 2020 Item 19:
$4.7 Million Average Unit Volume
$10 Million Average (Top Quartile)
32% Average Gross Margin
So Why City Wide?
That is a great question. With hundreds of franchise investment opportunities available in the market today, why would you choose City Wide? Well, who better to ask than someone who did invest!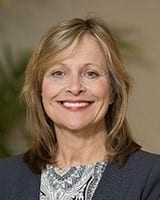 Meet Sue Mais, City Wide franchise owner of SW Connecticut. Sue spent 35+ years in the corporate world in various sales and management positions and one day decided that she needed a change. Given her level of experience in the corporate world, Sue felt confident that she could go into business for herself but did not want to start a business from the ground up. That is when Sue started working with a franchise broker to explore opportunities that would allow her to go into business for herself, but not by herself.
After being presented with 12 different franchise options and 4 months of due diligence, Sue decided that City Wide was the perfect opportunity for her. She signed on the dotted line in October 2017, purchasing territory in SW Connecticut and launched her business formally in January 2018.
Sue's enthusiasm for her City Wide business and the team that surrounds her is infectious. If there was ever someone that could sell you on franchise ownership and the unlimited potential that City Wide's business model provides, it would be Sue. Now that Sue has been in the business for 2-1/2 years, she prides herself on having a 90%+ customer retention rate, which is all due to the values of the corporate culture and differentiating business model. Sue also sings the praises of the level of support that City Wide corporate provides on a day-to-day basis. Not only is corporate support phenomenal but franchisee peer-to-peer support is also extremely strong across the system, according to Sue.
Sue proudly shared that her business is not only female-owned, but it quickly became a family business. Her daughter moved cross-country from California to Connecticut to become a part of the business and now serves as one of her two facilities managers.
So how has COVID-19 affected Sue's City Wide business? In short, positively. Sue saw immediate growth. City Wide corporate quickly pivoted to address and strongly promote the companies disinfectant cleaning services, which allowed Sue to bring on new clients looking for these services in addition to continuing to address current client's business – even while they were closed. Sue said their family-like culture has spread throughout the community and people know that City Wide "has the equipment, knowledge, and they care. They will be there for you".
The City Wide Investment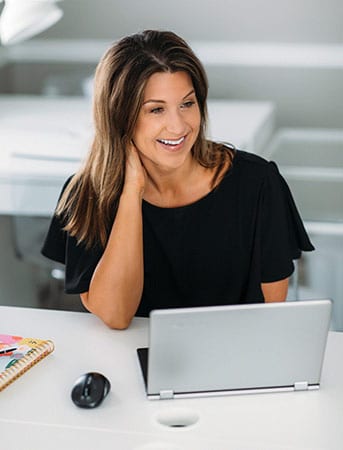 If you are ambitious, have strong management experience, enjoy sales, and building relationships, then City Wide might be the perfect investment for you.
Minimum financial requirements include $140-$200k liquid cash and a $500k minimum net worth. Total investment range: $220,000 – $400,000, which includes a franchise fee of $70,000.
If you are interested in learning more about what it takes to be a City Wide franchise owner, you can reach out to us at the form below or call us at 407-955-4566.