All franchises are not created equal. And that is certainly the case with Liberty Tax. Since the COVID-19 pandemic hit, Liberty Tax has been a progressive leader in the franchise industry by extending its significant veterans discount to also include first responders. According to Kelly Wyatt, VP of Franchise Development at Liberty Tax, "We wanted to recognize our front-line hero's that respond daily to serve and risk their lives to save others.
The COVID-19 pandemic has truly highlighted their selflessness and we wanted to find a way to recognize them also. As a result, we have reduced our initial franchise fee from $40,000 to $25,000 for all veterans and first-responders in hopes of lowering the barrier to entry to become business owners and continue giving back to their communities."
The Liberty Tax Solution.
If there was ever a business that could be considered "essential" and "recession-proof" it would be Liberty Tax. As Benjamin Franklin wrote, "nothing can be said to be certain, except death and taxes." There will always be a need for tax preparation and that need, along with Liberty Taxes unique advantages, is what has spurred their growth to over 2600 locations since 1997.
So, what are Liberty Taxes unique advantages? Who better to hear from then Liberty Tax franchise owners themselves?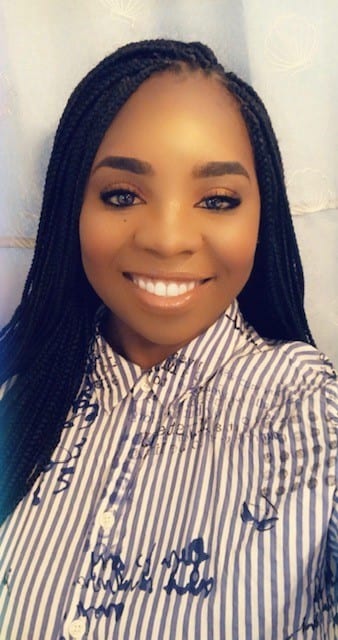 As I started to learn more about Liberty Tax, the one thing that stood out head and shoulders above all else is their focus on community and providing opportunities for all. And what better testament to that then a Liberty Tax employee who loved the culture so much that she invested her own monies to become the newest Liberty Tax franchisee in Moreno Valley, CA. Meet Monique Parish.
Monique's enthusiasm for Liberty Tax is infectious. Upon retiring from the United States Air Force after 6-years of service, Monique chose to be a stay-at-home mom and spend quality time with her three young girls. During this time, she would do taxes on the side for family and friends and found that she had a passion for this type of work. This led Monique to take one of Liberty Taxes free tax classes and ultimately, she got hired by a local Liberty Tax office in 2018.
Monique shared that she "loved that it was a small and inclusive environment and that everyone knew each other – it was very family-friendly." As she fell more in love with the culture, she learned of Liberty Taxes discount for veterans and "decided to make it a lifelong opportunity for herself and her family." Monique invested in her own franchise in February 2020 and is currently in the process of securing her location. What a wonderful success story!
Another great testament can be found in Tye and A'Lisa Brooks from Abilene, TX. Tye is a first responder with the Abilene Fire Department and A'Lisa has spent her entire career in the corporate world. While attending a local franchise expo in February 2020, the Brooks were introduced to Liberty Tax. At first blush, A'Lisa shared that "Liberty Tax was not on her radar as a potential investment and walked past them initially".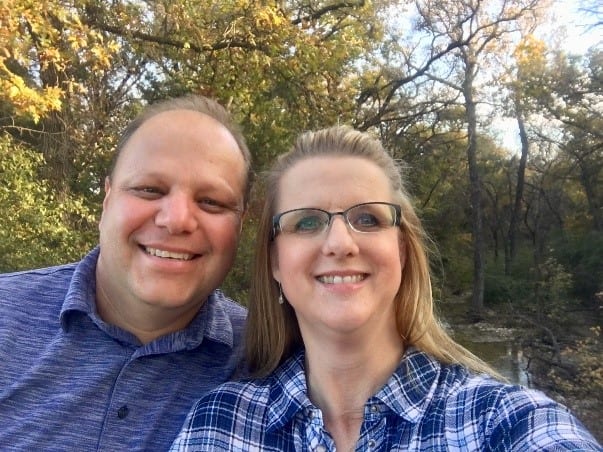 After a second pass, they had the opportunity to meet the leadership team from Liberty Tax and as they began to learn more about the business opportunity and culture of the business, they became very excited about the opportunity it presented. Born and raised in Abilene, A'Lisa shared that her hometown is the "biggest small town you will ever find" and if they decided to "pull the trigger" she wanted to own the full territory. And that is exactly what the Brooks' have done. They are in the process of purchasing a local resale opportunity in Abilene and have secured a second territory for future growth. We are happy to share that Tye Brooks is the very first "first responder" to benefit from the newly created first responders discount!
If there is one thing that comes through when talking to these ladies is their appreciation of the culture and inclusiveness of Liberty Tax and how giving back to their communities is of utmost importance. Monique has been able to witness first-hand through her previous work at Liberty Tax how "all clients are treated like family". A'Lisa went on to share that "it's about more than being financially successful; it's about giving back to the community. Liberty Tax is designed to support anybody in America. It feels very equitable from a socio-economic standpoint and loves the fact there are many women-owned franchisees".
Bottom line: Liberty Tax's business model provides Monique & A'Lisa the tools to accomplish their dreams and give back to their local communities. As it does for so many others, as well.
So Why Liberty Tax…?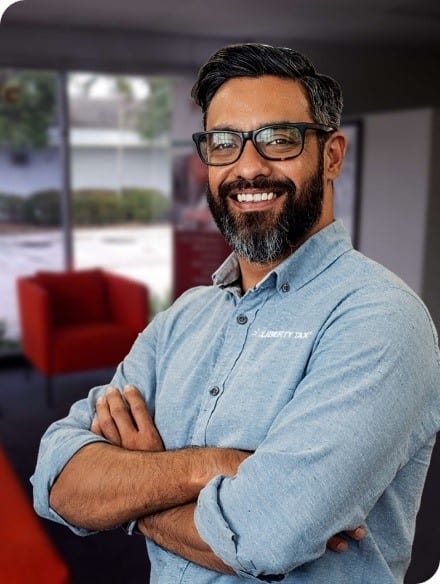 Low Operating Costs for High Profits: More than half of all taxpayers used a tax preparer last year, making tax preparation a reliable small business opportunity. Tax preparation is important to all community members, and franchisees can earn money while providing a vital service to neighbors. Our support and planning tools make Liberty Tax® a low-cost franchise, and because tax preparation is a service-based and seasonal business, inventory and overhead are low.
Year-Round Revenue Opportunity: Liberty Tax® has expanded our menu of services for franchisees including opportunities with auto insurance, Medicare, Virtual accounting and bookkeeping, credit repair, and consumer loans. There is a solution to utilizing your location for other revenue streams.
We Make Taxes Fun: When you franchise with Liberty Tax®, you don't just buy a business, you buy a business culture that values hard work and having fun while also providing a vital service to your community. Liberty Tax® balances strong growth, best business practices, social responsibility, and fulfilling life experience for our franchisees.
The Investment
If you are ambitious, have dabbled a bit in taxes, have a passion for making a difference in people's lives and your community, then Liberty Tax might be the perfect investment for you.
Minimum financial requirements include $25k liquid cash and a $100k minimum net worth. Total investment range: $20,700 – $73,900. Franchise Fee is $40,000 (*if a first-responder or veteran the franchise fee is $25,000)
If you are interested in learning more about this concept and what it takes to be a Liberty Tax franchise owner, contact us today at 1-800-790-3863 or visit Liberty Tax online at //www.libertytaxfranchise.com/ You can also learn more about our opportunity on YouTube!