Express Employment Continues on a Strong Growth Trajectory On February 8th, Express Employment is hosting their Discovery Day. Attendees will learn about what Express Employment professionals do and what makes their brand succeed. CEO Bill Stoller spoke about the brand's success, saying, "The changing uncertainty of every day due to the COVID-19 pandemic presented several […]
Express Employment Continues on a Strong Growth Trajectory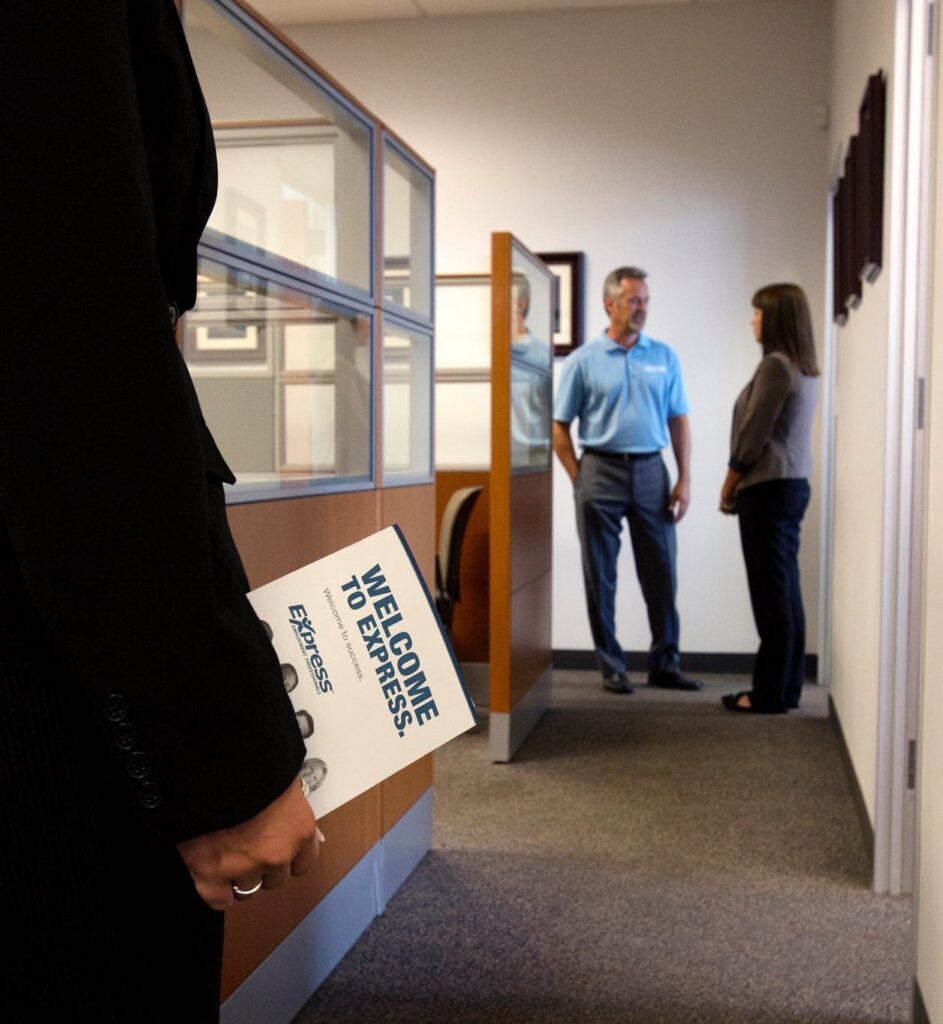 On February 8th, Express Employment is hosting their Discovery Day. Attendees will learn about what Express Employment professionals do and what makes their brand succeed. CEO Bill Stoller spoke about the brand's success, saying, "The changing uncertainty of every day due to the COVID-19 pandemic presented several obstacles but allowed the Express experts to showcase their strengths and push us to the top of the list once again." Stoller says, "There is no better time to realize a dream of business ownership than now through a proven system of nearly 40 years. We look forward to continuing to strive toward putting a million people to work annually around the world in 2022." The Discovery Day event takes place from 11am EST to 1pm EST, and attendees are eligible to win $500 Visa gift cards.
Express Employment has been the number one staffing agency in North America for the last 11 years for good reason. Not only do they help people find jobs and provide businesses with workforce solutions, but they also offer franchise owners an opportunity to work in an industry that stays strong through market changes. Express has been in business for nearly 40 years, and they remain on a strong growth trajectory with 58 new partners in the last year alone and expansions into Australia and New Zealand. The brand was also named one of the top 100 franchises by Franchise Direct, and they have more than 100 available territories across North America.
Working with Express Employment
Working with Express is a positive experience for franchise owners, brokers, and job seekers, and Discovery Day is your chance to experience it. Express is a full-service staffing agency with an initial investment of $150,000 for franchise owners. By the 5th year of franchise ownership, franchisees can expect around $5.4 million in sales. Brokers looking to work with Express will have a $32,000 fee, giving them opportunities for both new and resale territories. 
Express looks to work with franchise owners who strive to be active owner-operators. A strong business acumen, great communication skills, and a background in sales are some of the traits Express prefers their franchise owners to possess. Express owners experience optimal work-life balance with business hours of 8am to 5pm, and Express International Headquarters provides franchisees with support, handling a majority of the background work that goes into running a franchise. Back office support from corporate and 100% employee payroll funding allows franchise owners to focus on building relationships with other local businesses in the communities they service.
---
Discover the Discovery Day
Learn more about working with Express Employment on their website.

Want to learn more about how FBA Brokers can help you find good franchises? Contact us today. Call 407-955-4566.

Note: We use the term "Franchise Broker" because it is the legal term for our profession. Others in the industry use "Franchise Consultants" which they self-define. We choose to use the legal term as we feel it's more appropriate and clear. Consultants typically charge for services. Franchise Brokers are paid by the Seller, not the Buyer. There is no charge to the Buyer for our Franchise Broker services.