Those that are considering purchasing a franchise typically have a few things in common. They want a change in their career and more control over their lives. By purchasing a franchise they get all the benefits of business ownership, including the confidence that they are transitioning their career into a solid enterprise with proven systems and support.
What they are not aware of is that by entering franchising they are opening up many new doors to opportunities that they haven't considered.
Mike Cartier is an everyday guy who went through the process of purchasing a franchise like many others. He worked with a Franchise Broker and met several concepts, went through the funding process and ultimately purchased a franchise. He is now on his second franchise, the Cleaning Authority and has been successfully running it for 3 years. Prior to that, he was a franchisee of 1-800 Radiator for almost 8 years.
The process of purchasing and running these franchises was a valuable experience. Mike now understands the challenges buyers go through in vetting and exploring franchise concepts. One year into his new Cleaning Authority business, he saw an opportunity to use his experience to help other people like him emerge as entrepreneurs.
After consulting with the FBA Franchise Broker who helped him find his Cleaning Authority franchise, Mike decided to join the FBA and work as a part-time franchise broker. Since joining in July of 2015 he has really only taken about 500 leads and spends most of his time working in his franchise. However, he has defined and leaned into his niche and focuses specifically on blue collar workers and high-quality service franchises.
A Winning Combination of Matching Talent with Opportunity
Mike recently closed his 4th deal with the franchise Storm Guard. Storm Guard is the nation's 1st exterior restoration franchise company. The business model combines simple business fundamentals with solid systems, the latest in weather technology and an unprecedented support infrastructure. They have an amazing Item 19 that shows $184k net income for the top 50% of owners that have been open 1-2 years and the top 25% show $269K.
His candidate was an attorney with a larger law firm who was looking for something completely different. The candidate had a handyman license and the business experience to be able to take advantage of this manage-the-manager concept.
After presenting the concept, Mike's candidate really took to the business. It had everything he was looking for; no cold calling, the ability to expand, strong return and had open territories in Florida. He then attended a discovery day that gave him the confidence he needed in order to proceed. In the end, the whole process took a little over a month and a half from start to close. He purchased a single territory with the rights for two more.
This earned Mike a good percentage of the $49,000 franchise fee all while helping his candidate transition into becoming a successful business owner. Not too bad for a part-time business!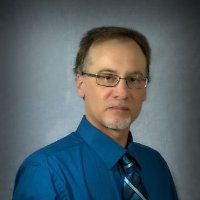 "It was a big step for him. He has a family that he needs to provide for and transitioning from his job was an emotional process. It can sometimes take a lot of encouragement to help someone make the leap into entrepreneurship. People often have the skills and the desire to go out on their own, but fear gets the best of them and they go with what they feel is most secure, even though they aren't happy with it."
"Working with Storm Guard is always a pleasure. They kept my candidate very engaged and their process is very structured. Several brands out there really don't have this in place, so I always keep Storm Guard in mind when I do my research. I have two other candidates also looking at them that look very positive to close."
-Mike Cartier, Franchise Broker with Perfect Match Franchise Advisors
-Mike Cartier, Franchise Broker with Perfect Match Franchise Advisors