As a little girl, who doesn't dream of that day when you get to walk down the aisle wearing the perfect wedding dress and about to marry the man of your dreams? I did! Although Winnie Couture can't help you on the man-front, they can assist you with finding that perfect (and perfectly fitted) wedding dress!
With the wedding industry being a $76B dollar industry in the United States in 2018, a franchise such as Winnie Couture is well positioned to secure a large percentage of those dollars given most women will be purchasing a wedding dress despite other services or products. Not only that, but most women spent $280 - $1,650 on a wedding dress during that same year.
So what is all the rave about Winnie Couture? Let us take you on a tour...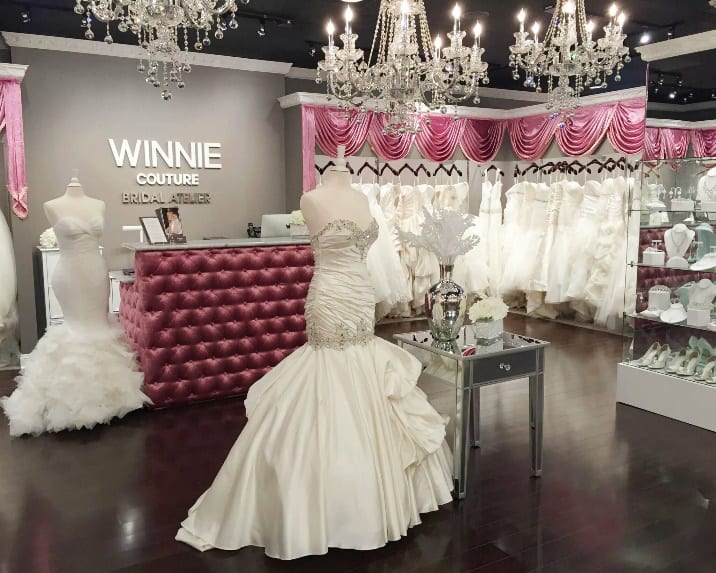 Winnie Couture is an international luxury bridal brand based out of Beverly Hills, CA. They have 7 flagship bridal ateliers spread across the nation in Beverly Hills, Chicago, Houston, Dallas, Atlanta, Charlotte, as well as having their brand in over 150 fine retail stores.
Winnie Couture's impeccably crafted and profoundly feminine gowns have earned a devoted international following. Winnie Chlomin Lee's designs are celebrity favorites for red carpet events and weddings, as seen on Kelly Clarkson, Giuliana Rancic, Helen Hunt, and many others.
With a reputation for offering brides the ultimate personal shopping experience, Winnie Couture's franchise program is like no other. The glamorous atmosphere at each atelier is truly a bride-to-be's dreamland complete with grand chandeliers, lavish décor and intimate fitting spaces that provides the perfect backdrop for finding the dress of her dreams.
The History of Winnie Couture
Headquartered in Beverly Hills, California, Winnie Couture was founded in 2001 by wife-and-husband duo Winnie and Chris Lee. Their passion and devotion to the bridal fashion industry have gained them continuous success. After just a few short seasons, the couple positioned the Winnie Couture brand as one of the fastest growing, most in-demand bridal collections across the country. In fact, in just less than five years, the brand has become available in over 150 stores. In 2009, Winnie and Chris debuted their first West Coast flagship in Beverly Hills, California.
Featured in prominent high-fashion publications such as People, Brides, The Knot, Modern Luxury, Glamour, etc... Plus numerous appearances on National TV shows and Hollywood films, Winnie's profoundly feminine gowns quickly became known for their immaculate craftwork and impeccable fit. Aside from the bridal collection, Winnie's meticulously luxurious red carpet designs have become favorites amongst industry insiders, Hollywood celebrities and fashionistas alike.
Benefits of Being a Winnie Couture Franchise Owner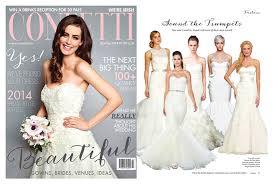 Some of the amazing benefits of owning a Winnie Couture franchise include:
Low entry costs! $200k-$400k
Semi-Absentee Ownership
Low cost and high-profit margin
No Costly bulk inventory – Made to Order
Strong support for our comprehensive marketing and advertising programs
Territory is currently available nationwide!
What does the ideal Winnie Couture franchise owner look like?
Winnie Couture is looking for energetic people with outgoing personalities, who appreciate their styles and celebrity brand image. An ability to build relationships with customers and solve problems efficiently, and be a team player with a strong work ethic.
Minimum financial requirements include $100K liquid cash and a $500K minimum net worth. Total investment range: $220,800 - $377,500.
The FBA has access to all sorts of funding options. If you would like to discuss your options in business ownership give FBA a call today at 888-317-7429!