FBA Broker Finds Client an Ideal Franchise Opportunity in Three Short Months
FBA Broker Reggie Beason helped his client close on a commercial finance franchise just three months after the search for a franchise began in November 2019. Thanks to Reggie's commitment to finding the ideal franchise fit for his client, the new business owner confidently purchased one unit of Global Financial Training Program, a franchise that is also a member of the FBA. Coming from a background of investment banking, the client was looking for a new opportunity with a proven business model. Global Financial Training Program's 36+ years of experience in the commercial finance industry guaranteed the success and independence that Reggie's client was looking for in a business opportunity.
The Value of a Franchise Broker
For Reggie Beason's client, collaborating with an FBA Broker made all the difference. In just three short months, he found a franchise that felt like home.
For many, franchising is a path to independence. Becoming a franchise owner is an investment that often involves a lifetime of savings, and often involves parties who are seeking a life path that combines their skill-sets and values. While the endeavor is exciting, it's important to have as much support as possible through the career change. That's where FBA comes in to create the support, offer the tools and navigate the path to the right franchise investment.
Franchise Brokers use their experience as industry professionals to find franchise options that best align with the franchisee's personal and professional goals. Combined with Franchise Grade, FBA's exclusive partner that looks at the data behind an individual franchise, the combination of validated data with personal guidance is key to knowing a franchise will last a lifetime.
About Global Financial Training Program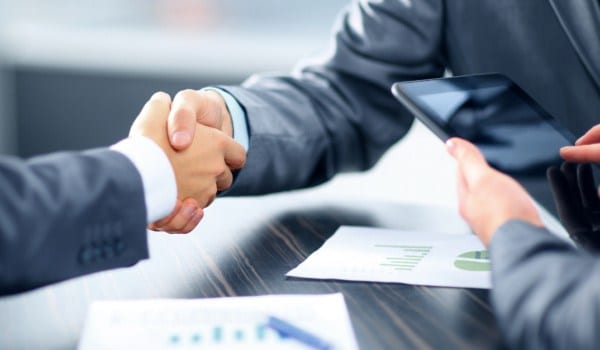 The Global Financial Training Program goal is simple: provide other businesses with capital to survive and grow. Franchising with Global Financial Training Program puts owners in the very lucrative field of commercial finance. Franchisees will own their own commercial finance franchise, be their own boss and have a complete sense of independence and security – no matter the economic times.
Premiere Training, No Experience Required
Built on over 36 continuous years of experience making loans, Global Financial Training Program offers the best possible training for new commercial finance franchise owners. No experience is required to become a Global Financial Training Program owner. Their experienced team provides owners with all the industry knowledge, a thorough understanding of loan products, funding sources and all the marketing strategies and tools necessary to get started.
Each aspect of their all-encompassing training has been carefully evaluated with one objective in mind: The success of new business owners, the ease at which they will get started and the success they will be able to achieve.
Ready to Find Your Franchise?
If you feel drawn to the world of commercial finance, Global Financial Training Program might be the perfect franchise fit for you. Follow Global Financial Training Program on Facebook and LinkedIn, visit the website to fill out a no-obligation prospective broker profile or give them a call at 201-633-3010 to begin your journey.
Are you ready to become a member of the FBA? Contact us here, or email us at joinus@franchiseba.com today!