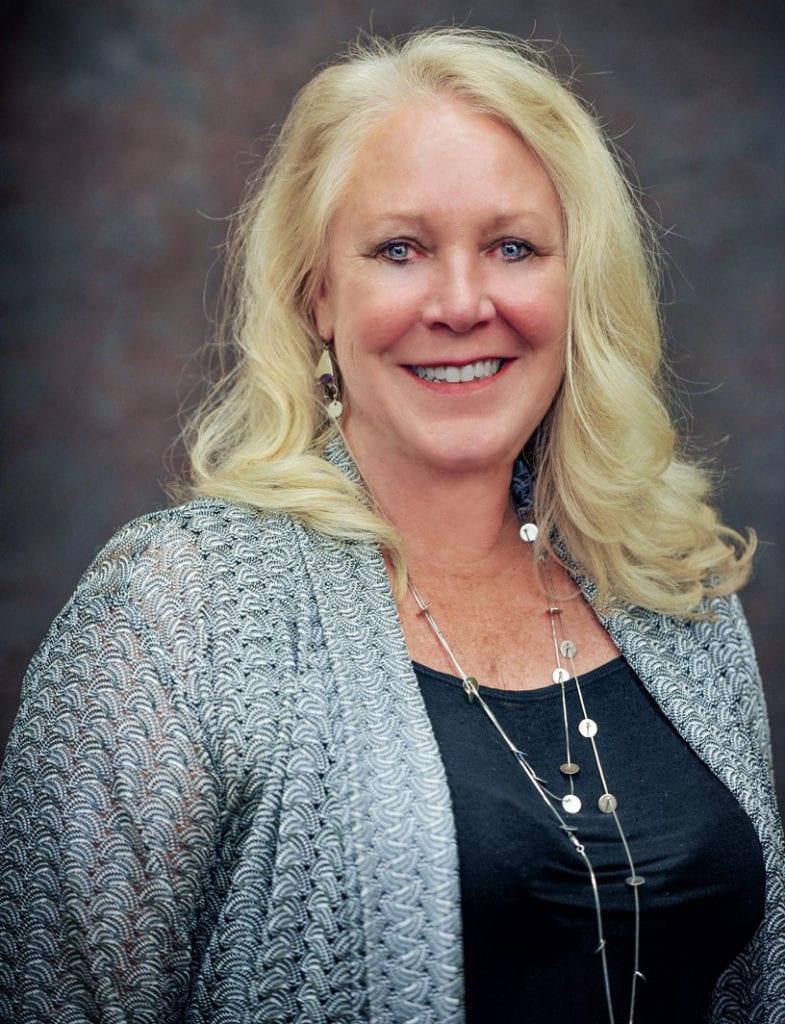 FBA Advisory Board member and successful franchise consultant, Adrienne Leigh has over 30 years of management, consulting, coaching and business experience. Her 15+ years of business ownership include time as an independent business owner, a licensee and as a franchisee. That's exactly what makes her such a valuable FBA advisory board member and excellent coach to franchise clients. She has first-hand experience in the transition from the corporate world to franchise ownership and is passionate about guiding others through the journey.
Before her franchising career began, she was the Managing Director of the Adizes Institute for 11 years. She created their doctoral program in Organizational Transformation and was also responsible for their licensing program. When it came time for a career transition, Adrienne was initially hesitant to pursue entrepreneurship. Owning a business seemed like a big risk and a lot of work! However, when she began to research franchising, she realized investing in a franchise provides the flexibility of entrepreneurship without the added risk. She saw an opportunity to have the comfort and safety of structure and support, but also the ability to call her own shots and build a business the way she wanted to.
Today, Adrienne is known for her dedication to finding her clients the perfect "fit" franchise to minimize risk and maximize the fulfillment of business ownership. She conducts 50+ seminars a year on franchising and has successfully helped hundreds of clients reach their personal and professional goals.
Read on for an in-depth look at Adrienne's experience in the industry and as an FBA advisory board member.
---
When did you first join FBA, and how has FBA affected your career since joining the association?
I joined FBA around 2012. I joined because while I was with a franchise (Murphy Business & Financial) doing both business brokerage and franchise brokerage, almost no one in that organization was actually doing anything in the way of franchise sales – only existing business sales. So, what I was really looking for was more training and colleagues to talk to about changes in the industry, great franchises, trends and all of the other important elements of our business. I got all of that and more, along with more tools to ensure that the franchises I was showing to people were good, strong franchises and were a good fit for them
How do you feel your experience may benefit members (brokers and zors) as an FBA advisory board member?
I've been a franchisee, a licensee and owned an independent business. With 17 years in franchise brokerage, I've seen a lot of different sides of the industry; What works, what doesn't and what the best practices are. Having that broad range of experiences in business ownership has given me an unusual perspective on our industry, our unique role as brokers and our relationship with franchisors.
Name one project or success in your career that stands out to you, and why.
I don't know if there is any one project, but when a client of mine goes on to be Rookie of the Year, or receives another top reward, it is always gratifying.
One client I worked with was a tennis pro making less than $100k a year when we first met. His wife was extremely risk averse but trying to keep an open mind about investing in a franchise. The last I spoke with him, he had grown his 1 unit to 26 units. He had not only paid off his own house, but also a large vacation home and had two children that he was getting to spend a lot of quality time with. I just love hearing (and being a part of) real success stories like that.
What advice do you have for new franchise brokers?
There are so many things I could say to new brokers, but I guess the biggest would be that I hope you recognize the enormous responsibility you have in this role when people are investing not just money – and perhaps more money than they have invested in anything before – but also their time.
While our day may go on very much the same whether someone invests in a franchise or not, the client's life will change dramatically. We need to take that very seriously and only present the very best opportunities we can for them – regardless of commission or our own personal preferences. To do that, really LISTEN to your client. Ours is much more a business of listening rather than talking and seeking to understand rather than demonstrating our own knowledge…although we have the responsibility of educating as well. I believe this is really a "practice" in much the same way there are medical practices and law practices. Keeping ourselves educated and focused on our clients' welfare is a big responsibility.
Is there anything else you would like to add?
I think I said enough on that last one!
---
Are you new to franchise brokering? Franchise Training Institute will give you the personalized resources you need to succeed in the franchise world.
Visit https://www.franchiseba.com/contact/ to learn more about the FBA, or email us at joinus@franchiseba.com today!