FBA Member Becomes Top Broker of the Year Following Completion of Franchise Brokers Training Institute
Franchise Brokers Association (FBA) announces a record sales turnaround with Broker of the Year Adrienne Leigh, who found immediate success following completion of the Franchise Brokers Training Institute. Leigh went from her worst year in sales to her best from 2017-2018 following her experience at Franchise Brokers Training Institute, resulting in an unparalleled achievement record for franchise industry professionals.
"Franchise brokerage is my first love – what I enjoy doing," said Leigh. "2017 was one of the worst years as a broker, so in 2017 I attended FTI (Franchise Training Institute). 2018 was the best year I've had to date."
Now the independent owner of Success Franchising, Leigh has closed over $3.5 million in sales over the past year and a half, which includes franchises such as FastSigns International, Inc., Homewell Senior Care, ActionCOACH, PJ's Coffee, Apple Spice and more.
"Adrienne was very open minded about the Franchise Training Institute program, even though she had experience in the field already," said FBA CEO Sabrina Wall. "What she learned in the sessions is how to evaluate franchises differently. It makes the process more clear for the buyer."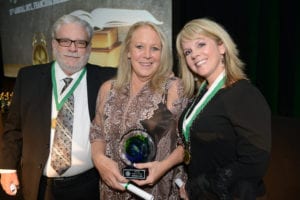 Franchise brokers enjoy a rewarding career that allows them to assist individuals seeking the ideal franchise investment. Many FBA members work remotely from the comfort of their home or independent office, offering low overhead and complete control of their career, making franchise brokerage a desirable option for those looking for flexible schedules that produce profit.
Leigh said the best part of working alongside FBA are the tools and digital lead services that are proprietary to the organization, as well as FBA's annual conference, taking place for its 11 year November 2019.
"Any success that I've had is based on working with good franchisors," said Leigh. "The FBA makes that possible by having those relationships and helping us find the good systems."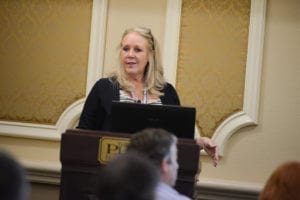 FBA provides a unique digital "toolbox" to help brokers navigate the best franchise fit for their clients. An online assessment program designed to match franchisees with their ideal franchise, Zoracle is one of the several data-based systems FBA utilizes to determines the perfect match through deep behavioral assessments and other analytics.
Combined with a deep data analysis of each franchise, this proven process results in transparency for each possibility. Informed and thus profitable decisions are then able to be determined for both the franchise and the prospective franchisee.
For more information about the Franchise Brokers Association, please visit www.franchiseba.com. For more information about the Franchise Training Institute, visit www.franchiseti.com.
Find more news and success stories on the FBA blog today.