A Franchise Focused on Providing Exceptional Care to Clients and Franchisees
When FBA Consultant, Chuck McKinney introduced Patrick and Tina to Senior Care Authority, they immediately felt they had found the franchise they were looking for.
"From the very first phone call, my candidates could see how SCA's system was well-organized to help new owners provide the help needed in an efficient yet caring manner," said Chuck. Making the decision to move forward with SCA an overwhelming "yes" for new franchisees Patrick and Tina.
Senior Care Authority first opened its doors in 2009 in Sonoma County, California. Five years after opening SCA was so successful that it began franchising quickly in the fourth quarter of 2014. Since then it has grown to an industry with roughly 200 franchises across the country.
The idea of placing your loved one in an assisted living facility is always hard to face, but Senior Care Authority makes this process seemingly pleasant in all regards. With a strong focus on good communication, attention to detail, and above all a real love for the business, these care centers stand out from the rest.
They strive to provide knowledgeable and caring support at every step of the way. At the beginning of a family's journey with SCA "One to One" guidance is provided. This leads to a consultation to create a personalized path to assist with the unique needs of each family. Senior Care Authority's assistance does not end there, they work to help each individual choose the perfect facility, assist with paperwork, and help plan moving arrangements. They are "by your side throughout the entire process."
An assisted living facility may seem like a daunting franchise option however, just as SCA does with providing care for their families, they make it easy at every step of the way for franchisees as well. They provide detail-oriented training and systems to ensure new owners can seamlessly begin providing exceptional care and support for their families.
"By the end of my due diligence, I wanted to buy my own territory!" Stated FBA Broker Chuck McKinney.
Congratulations to Chuck McKinney of FBA!
For more information, visit their website here.
---
Want to learn more about how FBA Brokers can help you find good franchises like Senior Care Authority? Contact us today.

Let FBA help you find good franchises.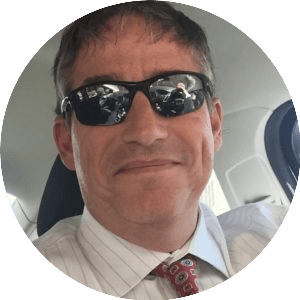 ---