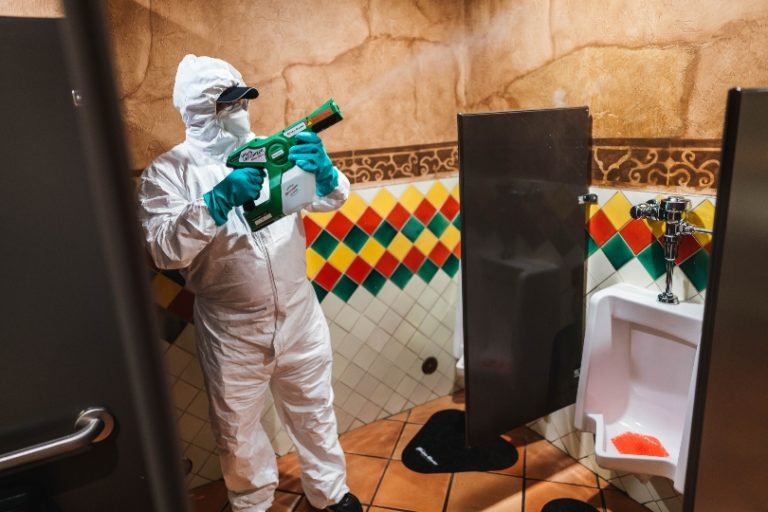 When FBA broker Randy Abernathy first met with his client, she expressed feelings about a lack of growth in her current bail bonds position. She knew she wanted to start a new fast-growing business and began working with Randy to find an opportunity for success.
San Diego Sales Make for Strong Enviro-Master Franchise
Randy's client has a strong background in business and sales, and after evaluating many franchise options, the two began to focus on Enviro-Master, the fast-growing business. The territory closest to Randy's client has already been sold, but when Randy found out about a resale available in San Diego, Randy's client viewed this as an even greater opportunity than she originally imagined.
After waiting for the California FDD to be approved, Randy's client worked with her partners and felt they had made the right decision for them. They signed the deal with Enviro-Master in early August and went to training. Escrow closed the deal by the end of August, and since this was a resale of an already growing business, the new franchisees are already experiencing positive growth and high sales. They are building their business to be one of the strongest regions in the Enviro-Master system.
Commercial Cleaning Success
Enviro-Master is a commercial health and safety company offering services such as tile and grout cleaning, restroom sanitation, drain treatment, hand hygiene, and paper management. The ongoing support franchisees experience with Enviro-Master is just one of the numerous reasons why Enviro-Master is a great place to start a business.
Enviro-Master's digital marketing helps franchise owners develop leads, while the inside sales team calls prospects and helps them create appointments. Meanwhile, the national accounts sales team helps franchise owners work with companies in food service, retail, trucking, and distribution centers.
Franchisees will experience IT and purchasing support to control the cost of their business, as well as receiving advice from a personal business coach. National and regional meetings also serve to support franchise owners by introducing them to new products and offering networking opportunities.
Enviro-Master's business model is based on seven fundamentals. The business is recession resistant, scalable, offers owners with residual income, there are multiple revenue streams, large potential client base, little competition, and this business cannot be taken over by technology. There will always be a need for cleaning services, so Enviro-Master franchisees can feel secure knowing they are in a stable industry. All business with Enviro-Master is local, meaning franchise owners will never need to travel for their job and can enjoy a normal schedule of 9-5 on weekdays. The recurring revenue Enviro-Master offers makes it a great option for franchisees looking for steady success.
Why Enviro-Master?
Enviro-Master is a long-standing business with over 40 years of combined experience. It has paved the way for sanitation companies by protecting businesses, their employees, and customers with its hospital-grade technology, "The Virus Vaporizer." It offers high income potential for one territory and franchisees are guaranteed customers from our National Accounts team. Enviro-Master will help prospective franchisees get started and maintain that support throughout their experience. Franchisees will have residual income to help them plan for their retirement, or save for their kids' education, and provide for their families. Health and safety will never become unimportant to Enviro-Master because it takes the time to support the community with high quality service and franchisees each day.
---
To find out more about Enviro-Master, check out their website here.
Follow Enviro-Master:

Want to learn more about how FBA Brokers can help you find good franchises? Contact us today. Call 407-955-4566.

Note: We use the term "Franchise Broker" because it is the legal term for our profession. Others in the industry use "Franchise Consultants" which they self-define. We choose to use the legal term as we feel it's more appropriate and clear. Consultants typically charge for services. Franchise Brokers are paid by the Seller, not the Buyer. There is no charge to the Buyer for our Franchise Broker services.