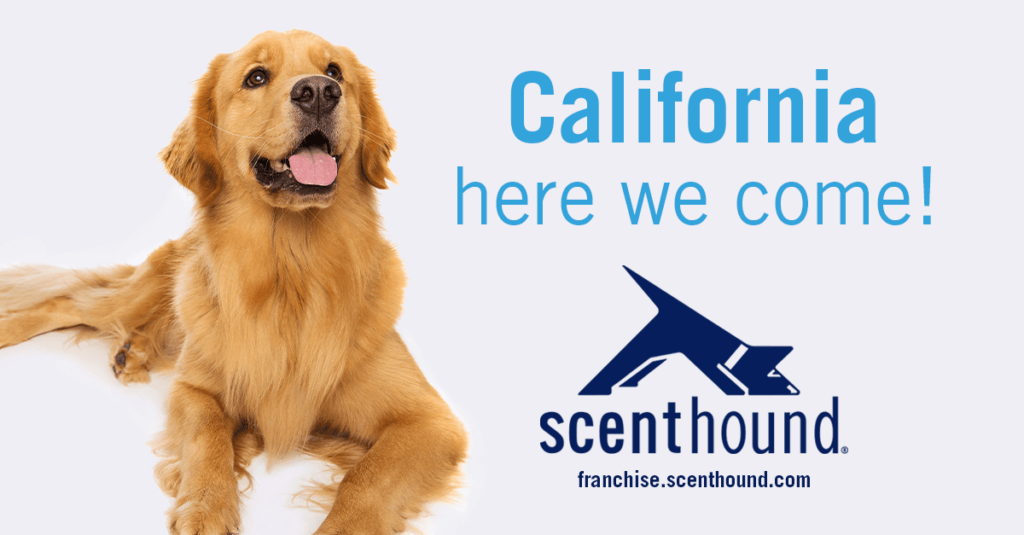 Lisa and her spouse Ben both had full-time careers when they were introduced to Scenthound, the first wellness-focused, membership-based dog care franchise with a strong financial model.
Ben was an engineer and intended to stay in his profession, while Lisa has her Masters Degree in Finance and had been a financial analyst for over 12 years. Lisa felt ready to transition out of her financial analyst position and "be her own boss". She had experience running an online business selling pet-related supplies and shared that she really had a passion for pets. She knew she wanted to do something involving this passion that could eventually support her. 
Franchise Owners Finds Successful Financial Model with Scenthound
In the $103 billion pet industry, Scenthound's revolutionary concept, technology-driven strategy, and proven business model make it stand out from the pack. Scenthound appeals to transitioning corporate executives who appreciate a simple model with a small footprint, sophisticated technology, a unique career path for employee recruitment and retention, and recurring revenue. Scenthound has become an industry disruptor people can't ignore (and we mean people who know stuff about franchising, like David Long, CEO and Co-Founder of Orangetheory Fitness), who recently joined the Scenthound pack as an investor and will serve on the Advisory Board.
Once Lisa began working with FBA Broker Carey Schneider and was introduced to Scenthound, she quickly saw value in the services provided, understood the benefits of the recurring revenue component, and ability to eventually scale up to multiple units. Some of Lisa's initial concerns regarding COVID and the economics of the business model were eventually mitigated through her validation and Scenthound corporate calls. Lisa and Ben are excited to open their franchise in Lakewood, CA!
Scenthound is a unique and innovative "first to market" opportunity that provides a recurring revenue opportunity, a strong financial model, and the potential for very fast ramp-up. Teresa Wade, Director of Franchise Development, appreciates and understands the importance of timely collaboration with you on your candidates to get them to the finish line when there is a great mutual fit.
The Scenthound Difference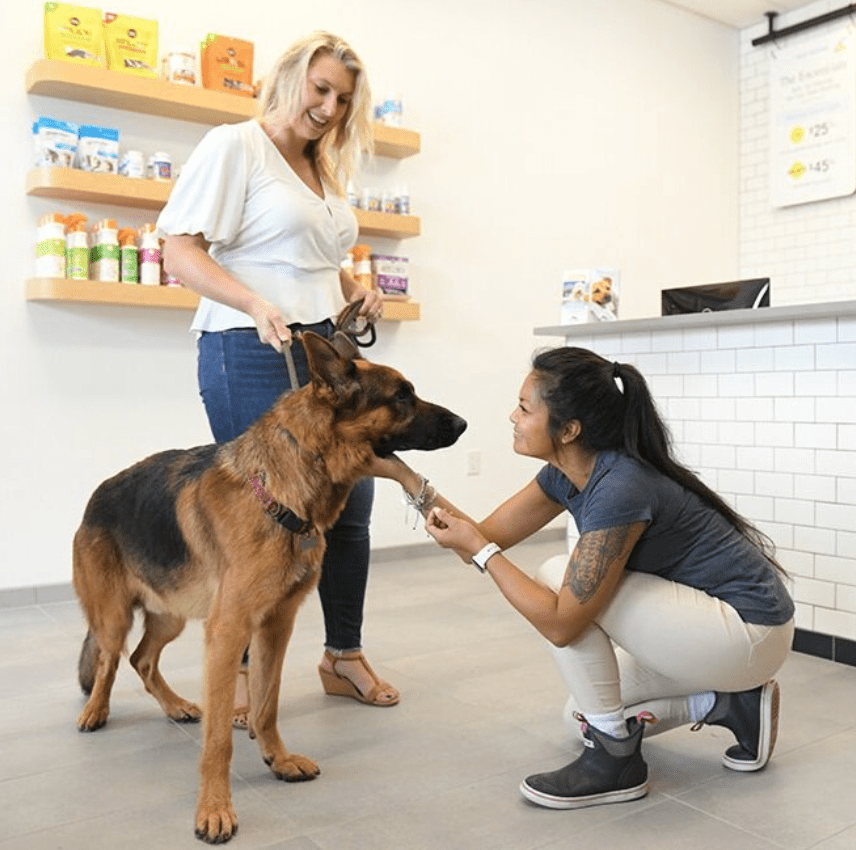 Scenthound takes pet care a step further by building a relationship with their customers. Scenthound's business model revolves around retaining customers through their membership-based pet care and grooming services, which benefits franchisees because the company maintains recurring revenue. What makes Scenthound even better is their focus on not only pet grooming and maintenance, but also the overall wellness of the animals and they work with. Scenthound aims to educate pet parents on what it takes to care for their pet, all while remaining affordable.
Founded in 2005, Scenthound locations are opened with convenience in mind. A Scenthound location can be found in the same centers as other stores and restaurants, a plus for busy pet owners and high-traffic seeking franchisees. Plus, the pet care industry is at an all-time high and only continuing to grow.
---
Find out more about opening a franchise with Scenthound on their website.
Follow Scenthound:

Want to learn more about how FBA Brokers can help you find good franchises? Contact us today. Call 407-955-4566.
---

Note: We use the term "Franchise Broker" because it is the legal term for our profession. Others in the industry use "Franchise Consultants" which they self-define. We choose to use the legal term as we feel it's more appropriate and clear. Consultants typically charge for services. Franchise Brokers are paid by the Seller, not the Buyer. There is no charge to the Buyer for our Franchise Broker services.