If you're in pursuit of business ownership in the franchise industry, you've come to the right place. But before you ask the question of 'which industries are most likely to franchise,' we want to share this analogy with you regarding what goes into choosing the right business opportunity.
Imagine the early stages of shopping for a franchise being like searching for your dream home. There are endless possibilities to consider - from the location, size, style, and price to how you feel stepping through those front doors for the first time. And when your real-estate broker asks what it is you're looking for, it's likely you're one of two types of buyers.
Buyer one knows precisely what they want. Regardless of the many options on the market, their 'must-have' list is longer and stronger than their desire to explore other types of homes. Buyer two, on the other hand, isn't set in any particular style or location. They're excited at the prospect of viewing as many properties as it takes to find the right fit.
Well, these two types of buyers exist in franchising, too. And similarly to discovering your dream home - there are a few ways of going about finding your dream franchise.
In this article, we're going to break down which industries are most likely to franchise - so if you are like Buyer One and want to see your options before you make this big business investment, you'll be well equipped to do so.
There's No Shortage of Business Sectors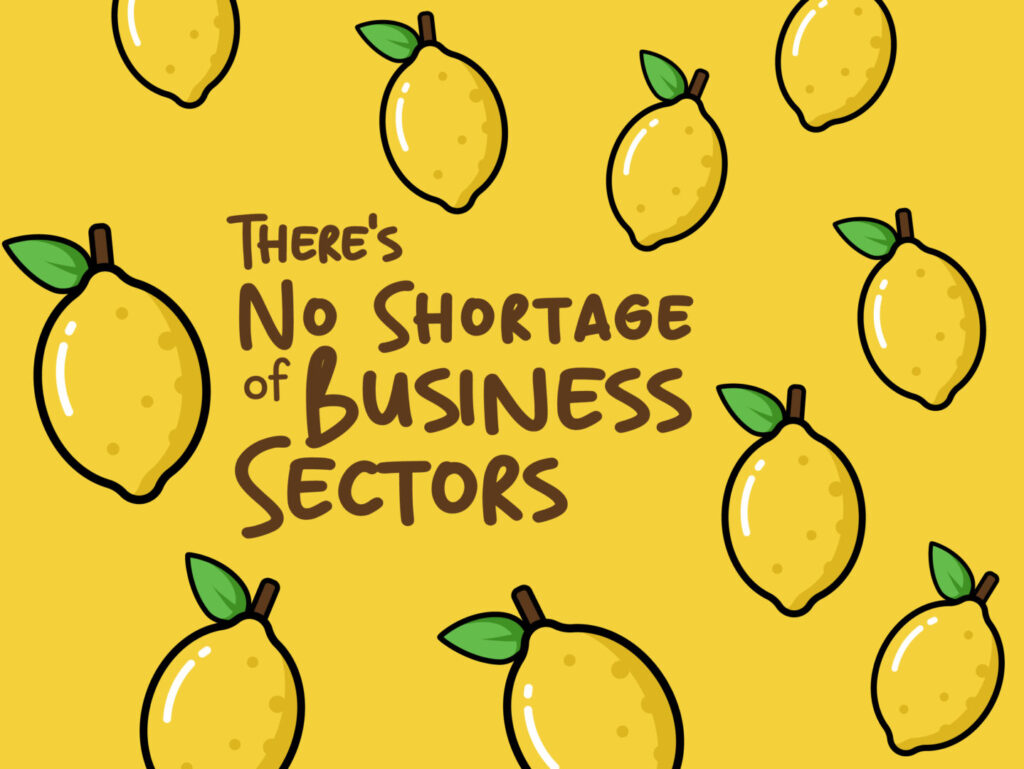 Have you heard how many franchise establishments there are in the United States? An estimated 790,000 and counting! That's also around 8.5 million employees in the industry.
As we await the 2022 industry statistics to get the final numbers, we can all still rest assured that franchising is a business model growing steadily with each year that passes. But what does that mean for the average brand, broker, and buyer?
Brands
If you thought our last number on franchise establishments in the United States was interesting - here's another. Compared to the amount of operating franchises out there, Independent business owners take top rank by far - with an estimated 32.5 million. They don't call it the land of opportunity for nothing.
However, with great opportunity comes great challenges. In our article, "What is the Failure Rate for a Franchise?," we compare and contrast the differences between franchising and independent businesses to show that brands can certainly benefit from this business model.
If you're an Independent business owner and aren't sure what franchising could do for your business, ask yourself if you're interested in:
Achieving rapid growth in multiple locations?
Building a well-known brand through bigger marketing budgets?
Expanding your business with motivated partners who are invested in your success?
Gaining local knowledge and a competitive edge?
Increasing the capital of your business?
If you answered yes to any of these questions, you may want to consider franchising as an option. You can learn more about how to franchise your business with this resource, "How Much Does it Cost to Franchise Your Business?"
Also, keep reading! We're about to touch on which industries are most likely to franchise, so you'll know if your existing business fits in those easily transformable franchise sectors.
Brokers
As the industry continues to grow and evolve, franchise brokers play an essential role in connecting potential buyers with businesses that fit the criteria they're looking for.
The more brands that enter into the franchising world means more opportunities for brokers to showcase their expertise, reach more clients, network with great franchises, earn more referral fees, and gain the flexibility to find a niche in their business if they desire.
Comparatively speaking, there aren't nearly as many franchise brokers as there are brands and buyers. However, this is a balance that works because brokers often benefit from having a large pool of franchisees and franchisors to work with. Also, the community within the franchise industry is strong - meaning networking events are a huge highlight for us all.
If you have any interest in reading more about our community of brands, brokers, and buyers and how we get together each year - check out our article, "Building the Franchise Brokers Association."
Buyers
And then we have the buyers! Franchise buyers benefit when brand inventory increases in some ways we might expect - a main one being the wider range of options they can choose from. Buyers have more opportunity to find the perfect franchise that aligns with their interests, skills, and investment level.
Additionally, as new brands join the industry they offer their soon-to-be-owners the chance to be pioneers in their brand and business sector. It's not uncommon for franchise owners to want to keep a diverse portfolio. This can be because they want the enjoyment of working in many industries, and/or they plan to continue buying and investing in more franchises. The more franchises an owner owns, the more they are part of a community of people supporting, mentoring, training, and networking throughout their endeavors within franchising and beyond.
So, Which Industries are Most Likely to Franchise?
Franchising is a business model that has been embraced by a wide array of industries, each with their own unique set of offerings and challenges. And it's important to note that buying a franchise in a certain sector, popular or not, does not guarantee any level of success or failure. With that being said, some of the most common industries that we often see in franchising (and all around our towns and cities) include fast food, retail and personal services.
Fast Food
When it comes to fast food, some of the biggest world-wide names such as Chick-fil-a, McDonald's, KFC, and Subway have become synonymous with franchising. These brands have thousands of potential buyers inquiring how to buy their brand. Why is this? These empire brands have well-established business models, loyal customers, and are recognizable across the globe. All of which makes them a desirable option for aspiring franchisees. However, franchises like these can also be mistaken for the perfect opportunity. Buyers might assume these brands guarantee success. Not only are these franchisors difficult to get ahold of, but they're also looking for ultra-specific buyer profiles.
On the bright side, there are hundreds of other fast food and QSR (Quick Service Restaurant) options to consider. Fast food franchises can be relatively low-cost to set up and run, making them a popular choice for those looking to dip their toes into the world of franchising for the first time.
Retail
Retail is another popular industry. From clothing and footwear, to electronics and home goods - retail franchises come in all shapes and sizes. These types of businesses often have tried and true business models, strong brands, and are located in high-traffic areas, making them a prime destination for customers and a great opportunity for buyers.
Personal Services
Personal services such as hair and nail salons, fitness centers, and cleaning and maintenance services are fairly common. These types of businesses are in high demand and can be relatively easy to set up and manage. Consumers will often always spend money on their own personal upkeep. This makes these types of brands a great option for those who are looking to start their own business, but don't have a lot of experience or capital to invest.
How Can Owners in These Industries Succeed?
If you're curious about pursuing a franchise in one of the industries we mentioned above, then would you also like to know a few of the factors that can impact the franchisee's success?
Hint: success isn't about the industry alone.
Tried and true recipe. Franchises with a proven business model, like fast food and retail, have already worked out the kinks and have found their recipe for success that franchisees can follow and adopt on day one.
Loyal customer base. Industries with a strong demand for their products or services, such as personal services, already have a built-in customer base that franchisees can tap into. As we said, consumers tend not to neglect their own personal upkeep, meaning customers are frequent and repetitive.
Low-cost and easy start-up. Brands that have relatively low start-up costs, in combination with an easy setup process, like cleaning and maintenance services, make it accessible for franchisees to explore the world of entrepreneurship without breaking the bank.
Household name. Businesses with strong brand recognition and reputations allow their franchisees to leverage the customers who already were a part of the brand's loyal customer base, but perhaps in another location.
Freedom to adapt. Franchises that offer a flexible business model allow franchisees to adapt to their local market and operate their business in the way that works best for them. Creativity in the owner's business is usually a recipe for success.
Room for growth. Industries that have a scalable business model allows franchisees to grow their business by adding more services, employees or locations - and thus, doubling or tripling up on their potential.
The Challenges of Franchising a Business
Despite the many benefits of franchising, it's important to remember that there are also challenges that brands may face along the way.
One such challenge is providing ongoing support and training to franchisees. This can be a significant undertaking, especially for larger franchises with many locations.
Additionally, protecting the brand is crucial in order to maintain its reputation and integrity. This can be difficult when dealing with franchisees who may not be as invested in the brand as say the franchisor.
Keeping up with trends is another challenge, particularly for industries that are heavily influenced by technology. In order to remain competitive, businesses must stay current with the latest innovations and developments in their field.
Maintaining a good relationship with franchisees is key to the success of the franchise, though it can prove challenging to maintain a balance between the needs of the franchisor and that of the franchisees.
Finally, managing costs is always ongoing, particularly for industries with high startup costs. Franchising or not, business is expensive and to stay competitive and lucrative you need to consistently be investing back into the business while also being mindful of spending costs.
Nothing in life or business comes without its challenges. However, there are ways to mitigate these obstacles.
How Buyers Can Help The Brand
As a franchise buyer, you have the opportunity to play a crucial role in helping franchisors overcome these potential obstacles. For each challenge a brand may face, buyers are able to implement several strategies and solutions so the collective team can win.
One way buyers can assist with the challenge of support is by participating in training sessions, staying informed about industry developments, and attending conferences and other networking events.
Another way to help franchisors in protecting the brand is to adhere to the franchisor's guidelines and standards, maintaining a consistent appearance and customer service experience, and following the tried and true marketing strategies.
When keeping up with trends, franchise buyers can keep the franchise up-to-date by staying informed about industry developments and sharing information with the franchisor. Additionally, they can suggest ways to incorporate new trends and technologies into the franchise's operations, which can help the franchise stay competitive in an ever-changing market.
For all the reasons buyers might go into business with a brand, one of them is hopefully to make an impact on the people in the community. It's possible that efforts to connect with customers would be the priority, but it's equally important for owners to communicate with their franchisors as well. Being an advocate for the franchise system is the best way buyers can help their brand.
When it comes to managing costs, buyers should be mindful of expenses and start identifying ways to increase efficiency and reduce costs. They can also help by finding ways to generate additional revenue streams, which can help to offset the costs of running the franchise.
We're All In It Together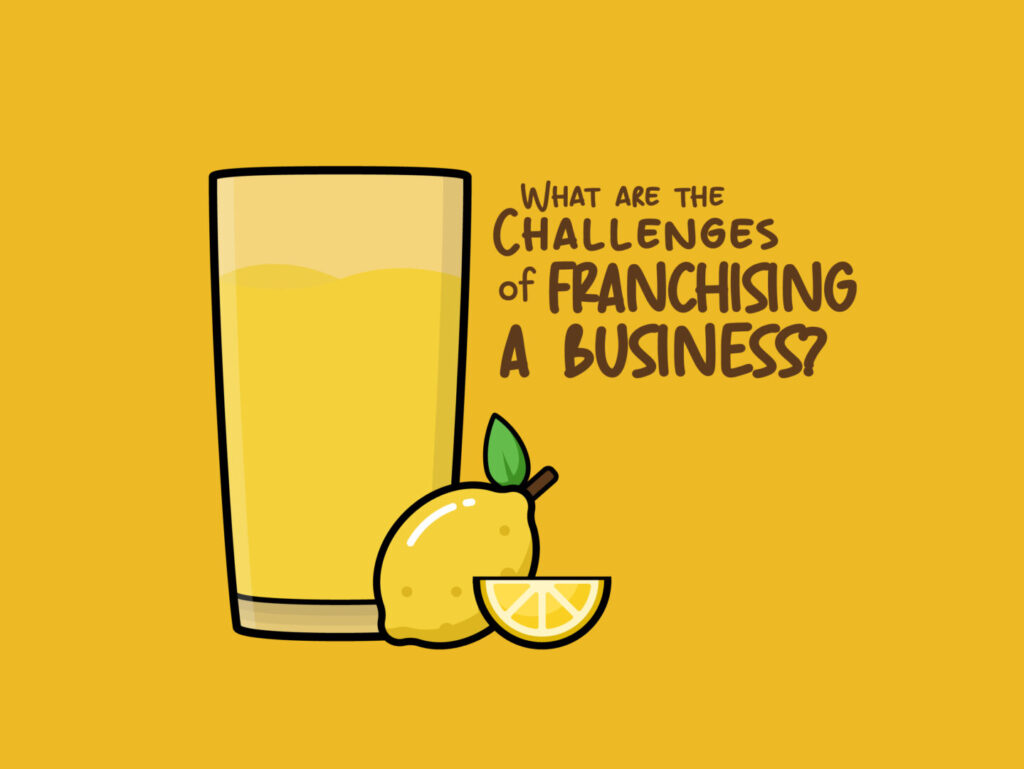 It may seem like franchisors are in place to make the life and business of their franchisees much smoother - and though this is true, franchise owners have the ability to make a real impact on the success of the brand, too. By working closely with the franchisors, they can help overcome the industry challenges, and build a thriving and successful system in the process.
Are You Buyer One or Buyer Two?
Let's go back to the beginning, where we mentioned the two types of home buyers. Buyer one knew exactly what they were looking for, whereas, buyer two wanted to compare and contrast their options.
In this story, both buyers end up with the home of their dreams - their process is just a little different from one another. When it comes to franchising and finding that dream business opportunity, you may already know the brands you want to buy and which industries they are in. However, if you're still in the discovery phase and are continuously wondering which industries are most likely to franchise - then use our resources to help you stay informed and in the know about the best brands for your budget, level of investment, and lifestyle. You will find the franchise for you in no time.
Buying a franchise is much like buying a home - both require a significant amount of research, consideration, and financial investment. But just like a dream home, a franchise can provide a sense of stability, a community of support, and the opportunity to live out your entrepreneurial dreams. It's our mission to provide you with the tools and support you need to make the best business decisions.
You can learn more about what we do by visiting our website www.franchiseba.com or calling us and speaking to one of our expert brokers. We know GOOD franchises, and we are here for YOU.