Dear entrepreneurs who want to open a franchise, you've come to the right place! With years of working in the industry, we've met thousands of entrepreneurial types, all interested in business ownership of some sort.
Surprisingly, many people don't consider franchising. The first thought that comes to mind is usually, "what concept can I bring to life?" This makes sense, given new products and ideas are what we most commonly associate with business ownership.
However, entrepreneurship and franchising are synonymous, too. Here are our top tips for Entrepreneurs who want to open a franchise.
Three Steps for Entrepreneurs Who Want to Open a Franchise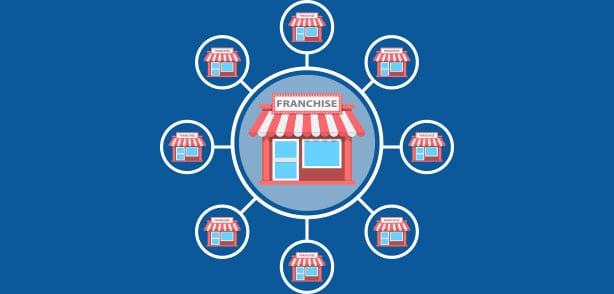 1. Determine the type of balance you want
Based on the people we've worked within the past, a majority have identified their reason being one of two things. Either way, they've always dreamt of being their own boss, or their work-life balance lacked. Let's focus on the latter.
It's not only important that you find an opportunity that you qualify for but also one that qualifies for you.
Some franchises offer huge flexibility perks that allow you to work wherever, whenever. Others are very hands-on, which complements people who like working within a physical space.
It's up to you to pre-determine what's most important to you and then look for franchise opportunities that meet those requirements.
2. Understand which business your budget can buy you
Secondly, do you know how much franchise you can afford? Check out our FREE franchise calculator to find out.
Though our next tip, speak with a broker, can help you discover what's available to you based on your budget, having a general idea can speed up the process.
Every franchise has its financial requirements. Though some may be more affordable, it doesn't make it a better option, and vice versa.
3. Speak with a broker to guide you toward trustworthy opportunities
Do you know how many franchises are in the United States?
As of 2022, there are around 750,000 franchise establishments.
Unless you're familiar with franchising, this number is pretty intimidating. Knowing where to look, which brands to trust, and how to ultimately get awarded a franchise is a lot of work.
Those are just three reasons why we recommend our FBA brokers. The brokers we train are experts who know just the right way to introduce people to franchising without the intimidation and confusion that comes with a career pivot.
Get Franchise Support When You Join Our Family
Entrepreneurs who want to open a franchise, it's time to get in touch before your dream investment goes away! Visit us at www.franchiseba.com or give us a call today at (866) 395-4697!