FBA Recognizes HomeSmiles as Top Emerging Brand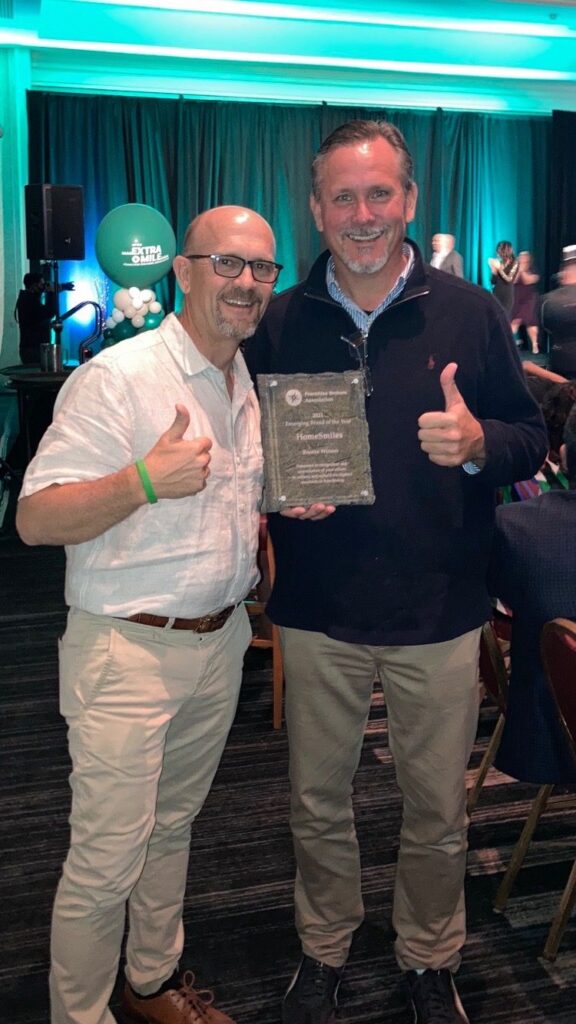 California based franchise, HomeSmiles, operates on a one-click, one-call system to perform maintenance on commercial and residential properties. HomeSmiles has worked in the Franchise World with FBA for about 18 months, and was eager to attend their first FBA conference in November 2021. We had the opportunity to speak with Jesshill Love, HomeSmiles' Chief Executive Officer, about the brand's experience at the conference.
Jess explained that HomeSmiles was awarded with the title of FBA's "Top Emerging Brand", which came as a surprise to HomeSmiles considering they are a new brand to begin working with FBA. HomeSmiles was nominated for this award by a popular vote among FBA brokers. Not many other companies exist in the same industry as HomeSmiles, and while their lack of direct competition helps contribute to their success, it is their business platform that helps the brand resonate with FBA brokers. "HomeSmiles is a first-to-market platform for aggregated home and property maintenance services," Jess explained. He also says HomeSmiles is "Extremely honored to receive such a prestigious award that we hold so highly from the FBA." The Top Emerging Brand award serves as third party verification for HomeSmiles, demonstrating to their customers that the franchise world values the business model they have developed.
Franchise Ownership with an Industry Leader
HomeSmiles provides customers with commercial and residential maintenance services such as pressure washing, gutter cleaning, exterior window washing, dryer vent clearing, and lint alert installation. Choosing to work with HomeSmiles is a step toward keeping your family or business safe from hidden dangers like fires or alarm failures, and their services can be completed in just one day.
As the industry leader in property maintenance services, HomeSmiles is a great choice for prospective franchise owners. With HomeSmiles, franchisees will experience strong support through learning how they do business. Franchisees are taught about more than HomeSmiles' applications and systems, they will also gain an understanding of business and get set up with a growing sales pipeline.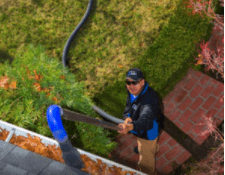 HomeSmiles also offers large territories with easy expansion when franchisees are ready to grow their business. They use the acronym "PIPE" to describe their ideal franchisee, someone who is Professional, Independent, Proactive, and Entrepreneurial. As a recession-proof business, HomeSmiles provides franchisees with a solid source of income no matter the external circumstances.
---
To learn more about HomeSmiles services and owning a franchise, visit their website.

Want to learn more about how FBA Brokers can help you find good franchises? Contact us today. Call 407-955-4566.

Note: We use the term "Franchise Broker" because it is the legal term for our profession. Others in the industry use "Franchise Consultants" which they self-define. We choose to use the legal term as we feel it's more appropriate and clear. Consultants typically charge for services. Franchise Brokers are paid by the Seller, not the Buyer. There is no charge to the Buyer for our Franchise Broker services.