A Closet Factory Success Story
When Closet Factory opened their doors in 1983 in Los Angeles, California, one of the things that helped them stand out was strong leadership. It helped the business quickly expand as it demonstrated that custom closets weren't just for a few people looking to increase their storage space; it was something everyone could benefit from. The same holds true today, and it's not just their customers that benefit from strong leadership either, but the people who've invested in, and opened their own Closet Factory franchise as well.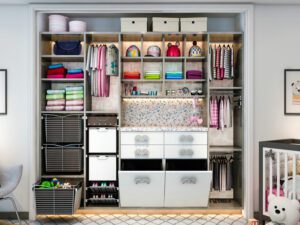 When Dan Grandon started out with Closet Factory in 1999, he bought an existing franchise in Portland, Oregon. "I was living in Dallas, Texas at the time and had just finished selling a company that was the largest remodeling company in the U.S.," Dan said. "I was trying to move away from the responsibilities I had because I had young kids at home and really wanted a lifestyle change. I wanted something different and started looking for a small company to buy and found Closet Factory."
At the time, running a Closet Factory was the right move for Dan, but as his life changed so did his needs. "We grew the business tremendously and had a good time doing it," he said, "and I was able to participate in all the important things in the kids' lives as they grew up. Then of course all the kids eventually went to college and got out of the house. And then it's like, 'okay, well, what's next?'" For Dan, that was selling the company and moving onto running the franchise group for Closet Factory.
Who's the Ideal Candidate?
Running a franchise, specifically a Closet Factory, requires a certain type of person, someone with strong leadership skills but not necessarily one with a college degree. In Dan's case he attended UCLA and graduated with Bachelor of Arts in English in 1981. The degree didn't come into play with his current job however. "Short of learning how to speak and being a good writer, it really didn't help me at all, with anything at Closet Factory," Dan said. "Everything that needs to be learned with Closet Factory, we teach you to do, you don't need any previous experience. You don't need to be a woodworker or anybody who might have a home or related sales or improvement background." While a degree or experience isn't needed, Dan does have certain qualities be looks for when trying to find the perfect franchisee.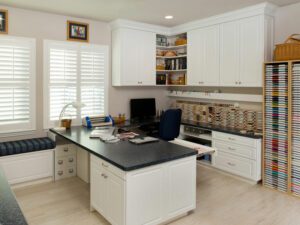 "We look at what the accomplishments of the person have been," Dan said. "Do they have demonstrated strong leadership skills? Do they have the ability to attract and retain high quality talent? This ability is necessary to run any kind of organization, particularly Closet Factory, where our main asset is our people. With the scalability of the franchises that we have, we have locations with well over a hundred people working for some franchisees, we need candidates that have good organizational, leadership and people skills. We're not looking for passive investors. We are looking for hands-on operators. When I say hands-on, I don't mean that the owner is going to be in the back running the major cutting equipment for the factory. What I mean instead is they will be hands-on in the census. They'll be present in the office on a daily basis and leading that business that way."
Being Part of a Family
With some franchises, franchisees need to worry about competition from other units in their franchise, but with Closet Factory that's not the case. "It's an unusual franchise network in the sense that our franchise territories are large and don't overlap," Dan said. "So, we don't compete against one another. In fact, it's quite the opposite. There's a significant amount of sharing, visiting the franchisees and going to each other's location, something that doesn't necessarily go on in a lot of other franchise organizations." Being part of Closet Factory is more than just helping each other's locations out however, it's about being part of a family with strong leadership in the community.
"I recently went on a fishing trip with multiple franchise owners that we just did on our own," Dan said. "It's not something the company sponsored, but we all wanted to get together because we haven't seen each other in the last year and a half. We've all watched each other's kids grow up. We've been to each other's significant life events. We consider ourselves a very big family. The culture for us is very important, and we like to have like-minded people who are not just wanting to be in something for themselves and be an island, but to participate in the greater network. It's really a special place."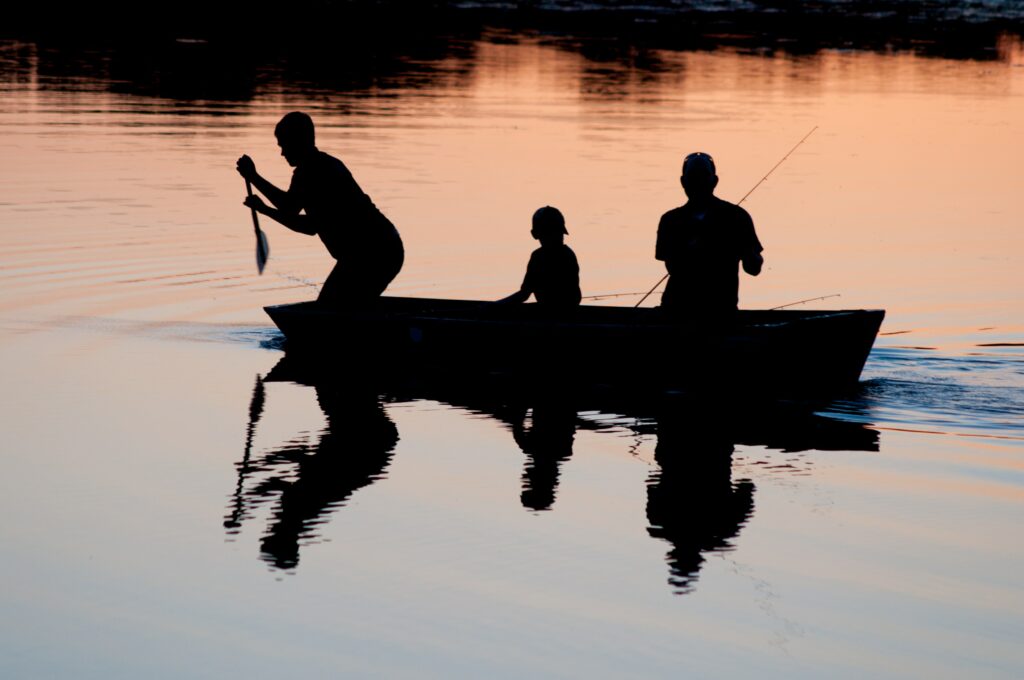 It's more than just looking for someone who can fit into their family, however. The most important quality they are looking for is really at the heart of franchising. "I would say that it is to find people who are interested in following a system," Dan said. "When people go to buy a franchise, there's usually two kinds of people. There are people looking to have control over their own lives, who want to have the ability to be their own boss at a place where their work is equal to the amount of money that they can make. They want to be able to enrich themselves over time. And then there is the other person that wants to come in and invent everything. I want to do it this way. I want to do it that way. Those types of people generally don't succeed in a franchise network because they will look at a process and say, 'I like 80% of that, but I want to change 20% of this' before they even understand the whole process and how it all fits together. People who want to invent things are people that should go out and do something from scratch. We're looking for people who want to follow a process and a business formula and use their strong leadership skills to follow a plan that works. We look for an executer with franchising. We don't look for an inventor. And it doesn't mean that we don't give people latitude. We give people a lot of latitude, but that latitude is earned as they gain experience."
Immense Growth during Covid
While everything is not a bed roses, largely due to the huge demand and strong competition for skilled labour, Closet Factory has seen considerable growth over the last several years. "Our business is double what it was last year, and our business last year was up double digits over the year before," Dan said. "We didn't have any decline at all with COVID. Our business soared in the second half of the year, as I think all home remodeling style companies did. The traditional thing we compete against is vacations and luxury purchases. During the pandemic people put those things off, so all that money was available."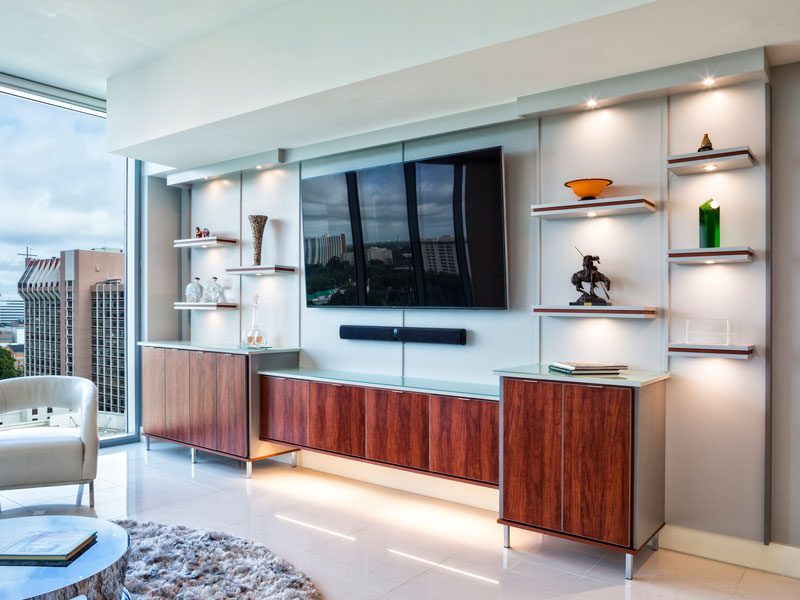 If you are looking to open a franchise, Dan has a bit of advice. "You're never going to have all of the unknowns answered," he said. "You have to make the jump and trust in yourself. There's never a time that you're going to know everything. There's never a time with no risk at all. It's a big decision, so give it a full consideration and do your due diligence. Talk to other franchisees, that's the biggest thing. Then if you feel like it's the right thing and you feel like it's some something that you want to be part of, go for it. It's a great opportunity for the right person, in the right mindset, at the right time of their life."
---
To find out more about Closet Factory, check out their website here.

Follow Closet Factory:

Want to learn more about how FBA Brokers can help you find good franchises? Contact us today. Call 407-955-4566.

Note: We use the term "Franchise Broker" because it is the legal term for our profession. Others in the industry use "Franchise Consultants" which they self-define. We choose to use the legal term as we feel it's more appropriate and clear. Consultants typically charge for services. Franchise Brokers are paid by the Seller, not the Buyer. There is no charge to the Buyer for our Franchise Broker services.