A special thank you to FBA Broker, Patrick Meehan who has connected Valenta BPO with Rajitha.
Valenta BPO would like to welcome their newest Managing Partner, Rajitha Rupani, in Charlotte, North Carolina. With extensive experience across digital transformation and innovation, Rajitha has the corporate knowledge and experience to build a winning business with Valenta.

Meet Rajitha Rupani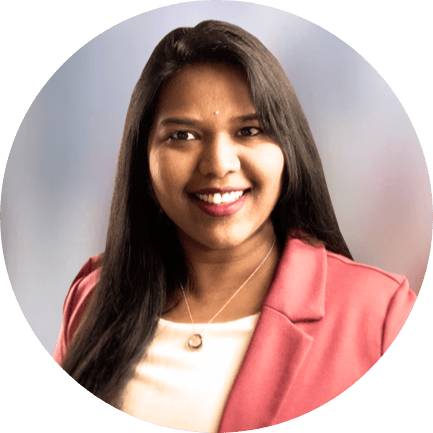 Rajitha Rupani is an entrepreneur and corporate executive with over 18 years of experience working with Fortune 500 companies to improve customer experience, enable business growth solutions and also drive agile and digital transformation at the global level.
Rajitha had the privilege to work in various business sectors including marketing, sales, customer service, tax, finance, HR services, and more. She has implemented complex platforms for HCM, CRM, ERPs, eCommerce, data governance, data analytics, and robotic process automation (RPAs). It is her passion to deliver real-time results by understanding business needs and implementing game-changing solutions.
At Valenta BPO, Rajitha leverages her diversified skills in digital transformation to help businesses achieve their ambitious growth projects and to scale their business needs. As a Managing Partner of Valenta in North Carolina, she helps businesses across verticals cut costs and boost efficiencies by identifying solutions to meet unique needs and outsourcing their non-critical tasks. She partners closely with businesses to understand the intricacies of their processes and provides innovative solutions that increase bottom line and productivity across the board.
---
For more information on Valenta BPO, contact us today.
Let FBA help you find good franchises.
---

Note: We use the term "Franchise Broker" because it is the legal term for our profession. Others in the industry use "Franchise Consultants" which they self-define. We choose to use the legal term as we feel it's more appropriate and clear. Consultants typically charge for services. Franchise Brokers are paid by the Seller, not the Buyer. There is no charge to the Buyer for our Franchise Broker services.