If you're interested in buying a franchise, or are curious about what the process looks like - we have 8 steps to finding franchise success.
Franchise buyers that come through our association work with franchise brokers at no cost. Doing so not only reduces the amount of brand research and industry confusion many new buyers experience, but it also speeds up the process while securing you the best possible business for you and your financial and lifestyle needs.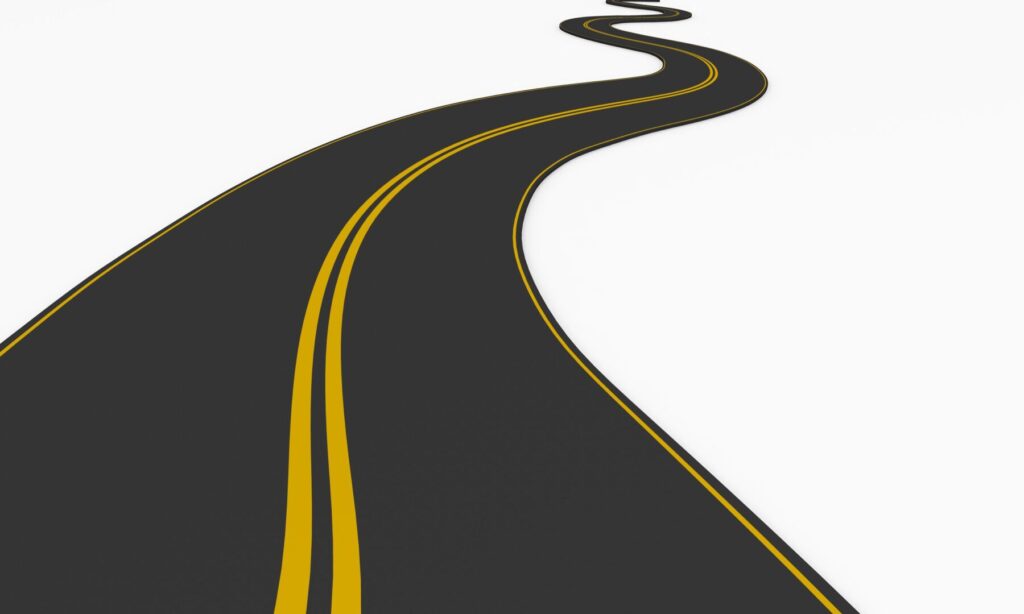 Our brokers are thoroughly trained industry experts, dedicated to running through every option, figuring out which businesses fit your needs, and following up with you at every stage. This process takes the fear and guessing out of this a big life investment such as buying a business.
Your franchise success is at the end of this road
The first step to finding franchise success is to begin looking at franchise concepts and determine what you're looking for in a business. There are 4,000 different franchise opportunities in the United States. That's quite a few different brands to consider. However, there are hundreds that you'd likely be uninterested in, aren't in your price range, lacks the lifestyle you're after, and so many more factors. A brokers job is to narrow down your options and present you the opportunities that check all the boxes.
2. Acquire Funding
It's important to know where you are financially and if you qualify for the brands you chose to dive deeper into. To be considered as a buyer for many brands, you must possess a certain credit score and have liquid cash. Brokers take out the guessing when it comes down to your financial options and they help you get funding started if it's the route you want to take.
3. Compare Your Options
After seeing what you qualify for, it's time to get a breakdown of your matches. This is an exciting time for new buyers, as the options really have narrowed down and their future business is one of a few! At FBA, our brokers are trained to read and understand all the franchise contracts so they can communicate what exactly you're getting brand to brand.
4. Prepare Yourself
Use tools, resources, education, and your broker to fully understand what it means to become an owner. Brokers on our team are trained in easing buyers into their new system. It's also in their interest to find you an opportunity that will fully support them through the transition.
5. Franchisor Introduction
Get an introduction to the franchisors for your favorite brands! This is your opportunity to speak to the people who know your potential business front and back. Get a feel for if the brand is in alignment with your franchise success and lifestyle goals and cross off brands that don't meet your criteria.
6. Due Diligence
Work with your broker to research your chosen brand's history, financials, and other franchisees experiences working with the brand. This is where all your specific questions and concerns get answered and addressed.
7. Franchise Award
After the process of vetting brands, meeting the right people in that company, and making a decision - you'll be awarded the right franchise for you! Finalize the contracts, get dates set for training and onboarding, and officially sign on as a franchisee.
8. Become a Franchise Owner
This is where your hard work pays off and the real fun begins! And though the work you do with your broker will come to an end, you will be introduced into a new community of people who will oversee your path in franchising.
Get Your Franchise Success Started
Are you ready to begin the process of finding franchise success? We have brokers who can work with you today. Visit us at www.franchiseba.com to learn more or give us a call at (866) 395-4697!