1 Unit Sold
McAllen, TX
FBA Broker: Jaime Sanchez
FBA Broker Closes Another Deal with Footprints Floors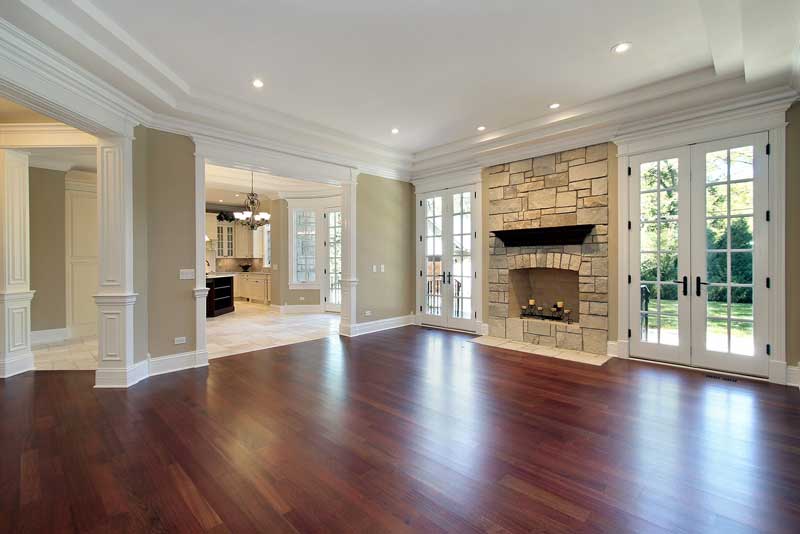 FBA Broker Jaime Sanchez helped his friend turned client, Hector, find his perfect franchise match with Footprints Floors. Hector's journey to franchise success began with exploring franchise opportunities in the realm of home improvement. Hector decided to travel to Colorado for Footprint Floors' approval day, where he learned about the benefits franchisees experience when working with this brand. He also had the opportunity to meet with some of the Footprints Floors team, and expressed to Jaime that he was excited about how friendly everyone was. Hector saw that the Footprints Floors system was one in which he could grow and achieve his goals.
Jaime describes Hector's journey as a quick sales process, because he felt sure about his decision to work with Footprints Floors after attending discovery day. Jaime says working with Footprints Floors was a great experience for him and his candidate, and this is Jaime's third placement with the brand. Currently, Footprints Floors has only 3 territories remaining in Texas.
About Footprints Floors
Footprints Floors gives their franchisees all the tools they need for success. Low overhead cost, "home-based" franchises, and schedule flexibility are just some of the benefits Footprints Floors franchisees will experience. Footprints Floors is also a highly profitable brand, plus franchise owners are not responsible for any of the flooring installments, customer calls, scheduling appointments, or generating new leads.
Footprints Floors operates on a 4-step system designed to support their franchisees. Step 1 involves corporate programs that help franchise owners with website SEO, social media marketing, and finding leads. Step 2 provides franchisees with support for customer inquiries. Customers request work through a corporate call center, and a corporate representative then refers work to the franchise owners. Next, a job is planned with the customer, and a crew of subcontractors completes the work. In Step 4, the franchisee speaks to the customer to confirm satisfaction with the job and collects the customer's payment.
Franchises will feel prepared to own their franchise after thorough training. New franchise owners will spend two weeks learning about Footprints Floors' services and process at their Colorado support center. The next four to seven weeks involve hands-on training at the franchisee's business. They learn what the day-to-day responsibilities of owning a franchise look like. The last phase of training includes seven to ten days back in Colorado for follow-up training and addressing any questions or concerns franchisees may have before opening their business.
---
To find out more about Footprint Floors, check out their website here.
Follow Footprint Floors:

Want to learn more about how FBA Brokers can help you find good franchises? Contact us today. Call 407-955-4566.
---

Note: We use the term "Franchise Broker" because it is the legal term for our profession. Others in the industry use "Franchise Consultants" which they self-define. We choose to use the legal term as we feel it's more appropriate and clear. Consultants typically charge for services. Franchise Brokers are paid by the Seller, not the Buyer. There is no charge to the Buyer for our Franchise Broker services.