If you had a hunch that you'd win the lottery, or better yet, you knew the magic winning numbers…would you play?
Of course you would! And you probably wouldn't hesitate, either.
Unfortunately, we can't help you win the actual jackpot - but helping you buy a fulfilling business is what our business is all about. So take this as your hunch to get into the industry and find a business that feels like you've just won a million bucks.
Our association knows the franchise industry and its potential, and it's our mission to help potential buyers see that you don't have to be on a lucky streak to get settled in a career that provides you with riches of all kinds - corporate freedom being a big one.
Finding your dream business opportunity is more than possible. In fact, it's available right now…so don't hesitate to find it. Here's what you need to know about the industry and how to become a franchise owner this year…

Why Franchising is the Future
Every day, more and more business people leave their jobs to pursue more creative avenues, passion projects, and careers that create financial stability and freedom for themselves and their families. But is this surprising? No, not entirely.
As of 2023, our world has never been more digital. More hustle and bustle. If you're looking for another word - adaptable. And we're only heading in the direction of more freedom and opportunity.
However, so many people are unhappy and stuck in the past working jobs they dislike due to fear or obligation. But just because this is the way it's always been doesn't mean you have to stay stuck in that pattern. As more people climb their corporate ladders, they begin to realize that it's either lonely at the top or they've been climbing toward a goal they're no longer passionate about. Yet, they doubt whether another path would be lucrative, give them financial stability, and if there's enough time left in their career to pivot. The answer is YES!
Franchising is an industry that has taken the business world by storm due to its fast growth, retention, and overall quality of life based on the brands, brokers, and buyers in the system.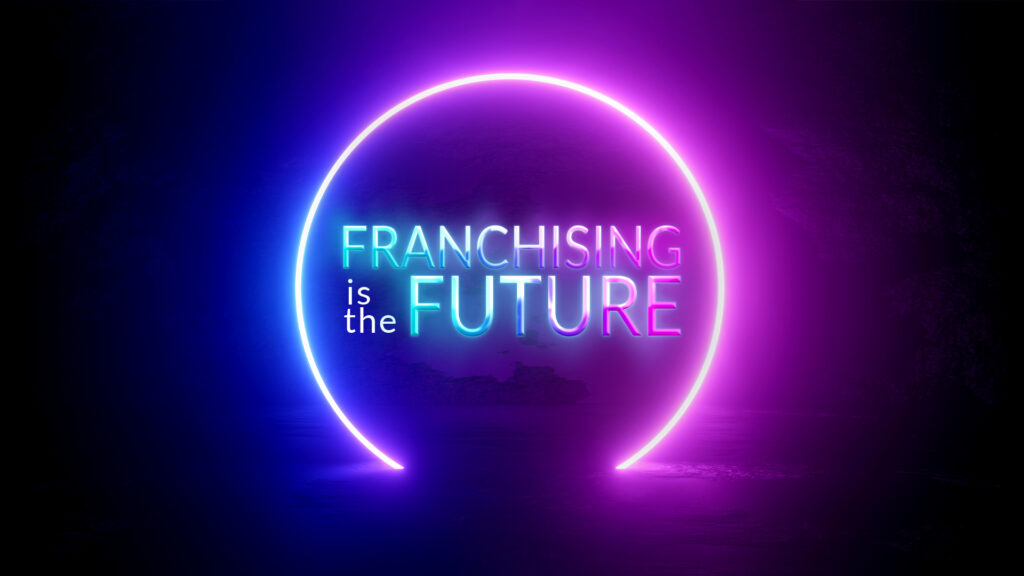 5 Franchise Facts that may Surprise You
Before we get into the tips on how to become a franchise owner, here are five facts that perhaps you didn't know about the industry…
1. In 2022, the projected number of franchise establishments in the United States was 792,014. That's 2.2% more than the year before and 2.8% more than the year before that. The trend? Upward… with 8,449,162 added jobs and room for more growth this year!
2. The United States reports that 10.5% of businesses are franchises. And based on trends, this number will only continue to grow - meaning more opportunity for franchise buyers to find their right fit.
3. The Bureau of Labor Statistics reports that about 20% of independent businesses shut down after two years. In contrast, franchises have a higher success rate because owners are supported through training and onto actually running the business.
4. Franchising is present in almost every business sector. Statistics show that service-related sectors, such as restaurants, hotels, home repair, and cleaning, are among the most popular options in franchising. However, if those opportunity types don't interest you, there's plenty more to choose from.
5. There is a wide investment range to open a franchise. From a couple thousand dollars to upward of one million and beyond - franchise buyers choose the business right for them… that includes the level of upfront investment.

What is a Franchise Owner?
A franchise owner–also known as a franchisee– is someone who invests in an existing brand and becomes an owner in an available location. To do this, first, franchisees must pay a fee to the franchisor–or person/organization to grant the franchise rights to a buyer. This gives the franchisee access to the organization's name, established success, trademarks, and the proprietary knowledge that owners need to keep the brand recognizable and consistent.
In addition, franchisees don't have to navigate their new business alone. There is continuous assistance from other owners of the brand, along with the franchisors who assist in training and guidance well-past the early stages. They get the benefit of owning a small business without the hassle of having to build it from the ground up.
Read our Other Articles on Franchising:

The Brand, the Buyer, and the Broker
So now you know what a franchise owner is… but what they do depends on the industry and brand they choose.
Think back to the statistics you just read - there are over 790,000 franchise establishments in the United States. This number not only indicates that there is a massive amount of choice out there but that navigating those choices presents challenges for the average buyer.
This is why many brands choose to work with franchise organizations like ours to get listed in an inventory to make shopping a more simple process. At FBA, we have access to nearly 1,000 brands and go through a screening process for each buyer to support their due diligence process in the evaluation stage. Within our inventory, there may be a few categories that may interest you.
We have a variety of opportunity types:
Advertising
Automotive
Beauty & Spa
Boutique Specialty Retail
Building & Decorating
Business Management & Coaching
Business Services
Child Education, STEM, & Tutoring
Child Services & Products
Cleaning: Residential & Commercial
Computer Technology
Distribution Services
Dry Cleaning-Laundry
Financial Services
Fitness
Food & Beverage: Restaurant/QSR/Catering
Food: Coffee/Tea/Smoothies/Sweets
Food: Stores & Catering
Green Company
Health/Medical
Health/Wellness
Home Improvement
Maintenance & Repair
Moving, Storage, & Junk Removal
Painting
Pest Control
Pet Care & Grooming
Print, Copy, & Mailing
Professional Services
Real Estate
Restoration
Retail
Security
Senior Care: Medical/Option
Senior Care: Non-Medical
Signs
Special Event Planning
Sports & Recreation
Staffing
Travel Planning
Vending
With a plethora of options, potential franchise owners often feel both excited and confused as to where and how to start their due diligence process.
In the past, buyers would do their own industry research and outreach - and based on our experience working with thousands of happy franchise owners, we know they weren't always that way.
Big brands–think Chick-fil-a, Subway, Five Guys, and Dunkin– get countless inquiries per day. In addition, the volume of these franchises around every town and city in the US means that many buyers have fallen into the misconception that you have to own one to be successful in the industry. But this is simply not the case.
Want to learn more about big brands alternatives? Click here to download our complimentary e-Book.
Given this, buyers in the past would spend their time researching these empire brands, attempting to get into an approval process, and ending up with nothing to show for it due to the high competition, extreme investment ranges, and some misinformation about qualifications. They were confused, frustrated, and alone.
Fast forward to now when working with a franchise broker is the preferred way to buy a business.

Should I Work with a Franchise Broker?
Bottom line: yes, you should consider working with a franchise broker. If you want to know how to become a franchise owner, a broker will walk you through every step of the process… and what's better is that it comes at no cost to you.
A franchise broker's job is to understand your motivations for considering becoming a small business owner, break down the different industries, introduce you to specific brands, help you determine the budget you need to get the business you want and get you signed into a franchise that fits your lifestyle. They are there to help answer any questions you have and save you the time and energy it would take to do it on your own.
Brokers train through and work with our association in the same way brands do - because brands need buyers, and buyers need brokers.

How to Become a Franchise Owner: Take Action
By now, you likely know whether or not you're interested in learning more about the business opportunity - so if you want to own a franchise in 2023, it's time to take action!
Regardless of which sector of the industry you're looking to pursue, the process toward ownership takes anywhere from 3 months to a year - and the steps across the industry go something like this: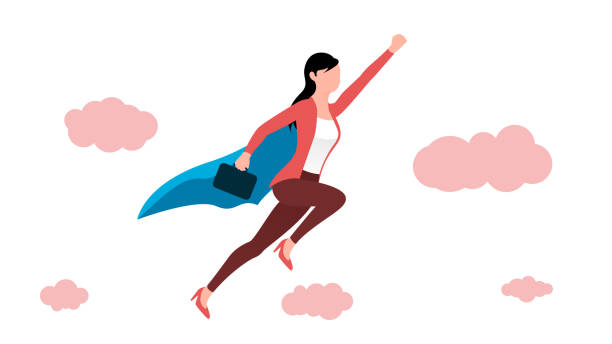 1. Determine your life's goals and objectives. Franchising is a great way to get into business ownership and establish yourself as an entrepreneur. You get many of the benefits without having to start from ground zero. But is this what you want? To buy into an already established brand, where you get to call the shots, but only to a point? There are pros and cons to consider, and the clearer your goals the easier your research phase will be.
2. Establish a relationship with your broker. Franchise brokers are experts in the industry. They know the right questions to ask, which franchises will fit your specific criteria, and how to get in touch with the right people to move you forward. To get in touch with a broker, please call us at (866) 395-4697 so we can begin your pre-qualification process.
3. Look at your finances. How much are you willing to spend on yourself and in your future franchise? Investment ranges vary drastically - with most brands requiring a minimum of 50K and others asking for up to a million or more. This is the time to assess your savings, business relationships, and loan options so your broker can present brands that reflect your budget.
4. Discover the available franchises in the areas you're willing to set up shop. Are you willing to move and/or commute to where your potential franchise has open units? Or are you looking for availability where you currently live? The reality is there is a finite number of units for most franchises. So it's important to know where your base will be so you can get the application started before the franchisor runs out of units to grant.
Now that your research phase is complete...
5. Check criteria for franchise ownership. Every brand is different, and they're all looking for their own levels of business experience, personalities, industry knowledge and more. This is where you get on the phone with franchisors and get a first hand account of who their perfect candidate is - or if they're your perfect brand, too.
6. Review the Franchise Disclosure Document (FDD). Doing your due diligence means deep diving into the good and the bad of the brand. The purpose of the FDD is to disclose information about the organization so the potential franchisee can get a full scope on the investment. During this process, it's important to know if the brand is facing any legal battles and what the financials look like at the average owner and corporation level.
7. Conduct market research for your area. Before deciding you're "all in," check out the potential location of your business. Is the market ready to receive you? Who are your competitors and what makes them successful? Usually the franchisors choose available units based on metrics like this. However, this could be your new business... go see what the area is like.
8. Secure funds. Securing your LLC or C-Corp, finalizing any loans, and ensuring your business bank account is set up is one of the last steps to becoming a franchise owner.
9. Finalize contracts. It's always a good idea to work with an attorney when signing contracts and business agreements - know what you're signing and negotiate your terms.
10. Sign and become a franchise owner. Congratulations, you've made it to franchise ownership! This is such a wonderful accomplishment and the start of a lucrative journey in business and beyond. From here, the franchise you were granted will start you on their training program to get you set up with all the tools you need to succeed.

You're almost there, future franchisee!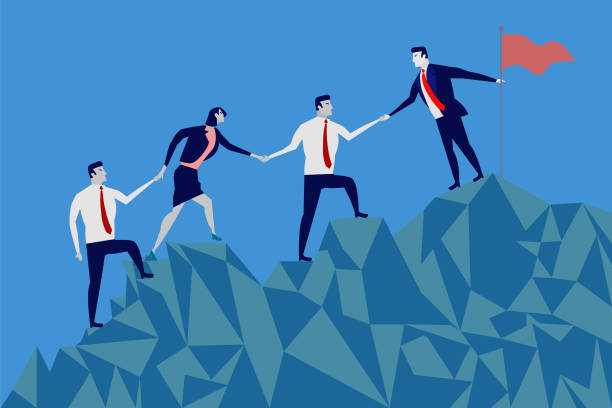 Our mission is to empower people, businesses, and communities to make decisions they're proud of. We've helped thousands of people overcome their confusion and reservations about buying a franchise. With our network of vetted brands and brokers, finding you the business you can be proud of is simple - because our process was designed that way.
Can you see now how the right franchise opportunity has the potential to be better than the winning lotto numbers? And if you still don't believe that… give us a call today and let us help you get started on your journey toward that priceless opportunity - the one of freedom and fulfillment.
We have specialists ready to help you when you call ​​(866) 395-4697 or you can visit our website at www.franchiseba.com to learn more about our association and all the services we offer business people in the franchise industry. This year is your year for becoming a franchise owner!