While some might use the terms "franchise" and "chain" interchangeably, it's important to understand the differences between the two when considering a potential investment.
A franchise is a specific type of business model where the franchisor, or system, sells a license to a buyer to use their brand name, products, services, and marketing in exchange for a percentage of revenue. With this model, there are also restrictions to ensure consistency across all locations. However, with the franchisor invested in the growth of the business, new owners can leverage support and scale more easily.
This is a major selling point. People get into franchising for many reasons, but oftentimes it's to invest in a fulfilling career, reach their dreams of entrepreneurship, have more time to focus on other aspects of their lives, and ultimately - find freedom.
The franchise model is a democratic system that empowers everyday people to become business owners with the backing of a larger corporation. The franchise owner takes on certain day-to-day responsibilities, while the franchisor provides the necessary infrastructure, training, and ongoing support to increase likelihood for success. This often results in a mutually beneficial partnership between the two parties.
Identifying a franchise can be challenging as they are not always easy to spot. There's no neon sign saying "this is a franchise!" You need to know where and what to look for.
One way to find out if a brand is a franchise is to check their website. Many franchises have a dedicated section toward the bottom that provides information on how to buy the business. Look for keywords like "franchise" or "become an owner." Additionally, online business directories can be a great resource for finding out if a brand is a franchise or not.
A second key indicator for identifying franchises is the Franchise Disclosure Document (FDD). It's a legal document required by the Federal Trade Commission that provides detailed information about the business's history and finances. If a business is a franchise, they would have an FDD - If not, then they are not presently eligible.
The third and best way to get answers about a particular brand is to speak to a franchise broker. Oftentimes franchise information can be difficult to find - even on the website or in the FDD. In that case, it's likely your franchise broker would know. And if they aren't sure, they will pay a data company to find out. Franchise brokers work with and educate buyers at no cost - and given their experience, they have likely addressed similar questions about the popular brands you may be interested in.
Ultimately, some franchises are more 'in disguise' than others. If the business does not have a franchise website, it requires significant research from data companies and community knowledge to find out if the opportunity exists. To make things easier, we have provided a list of commonly asked-about brands, so you can find out once and for all if it's a franchise opportunity or not.
Is This Brand a Franchise?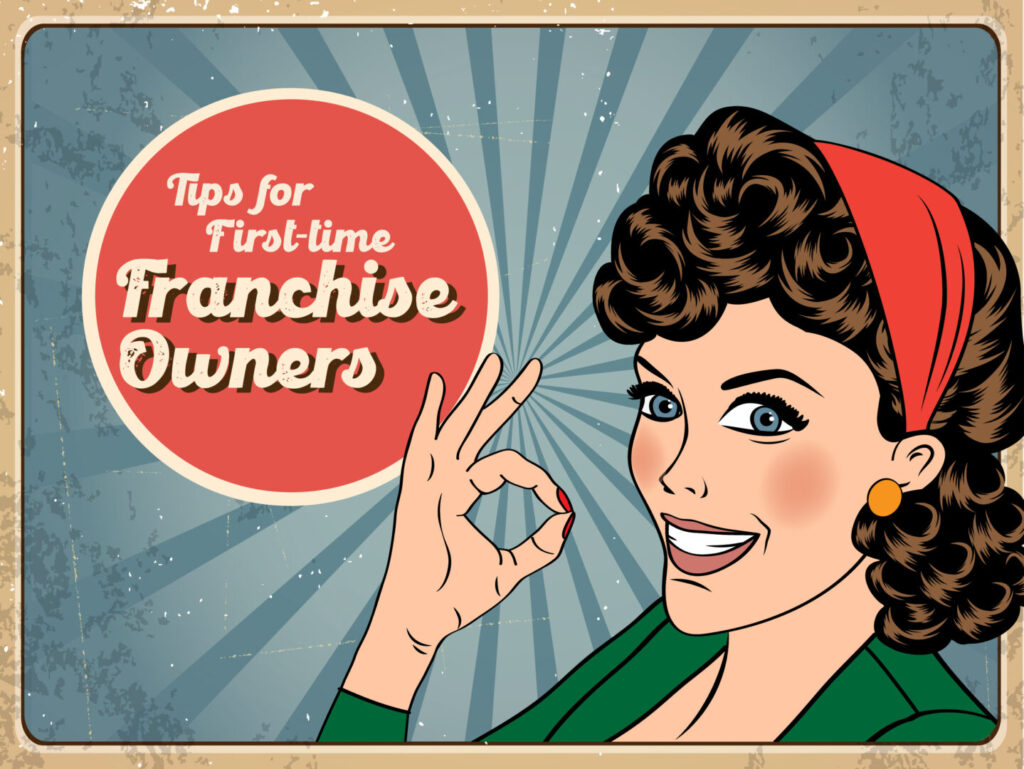 *If you're interested in a business below that is not a franchise but is publicly traded - consider buying shares of the company to be invested in their growth and success.
Chick-fil-a
Yes, and no. Chick-fil-A is a unique business model, operating as a hybrid between a corporation and a franchise. Buyers sign one-year contracts that are different from the long-term agreements seen in traditional franchises. This approach is designed to attract owners who are deeply invested in their local market and are willing to invest time, energy, and resources into the business.
Chick-fil-A's focus is not on having a large number of franchise owners, but instead on having operators who care about their business and the local community. The company places a strong emphasis on values, such as serving customers with excellence and building strong relationships with team members. As a result, the Chick-fil-A brand has a strong reputation for quality service and customer satisfaction.
While the Chick-fil-A model is unique, it is not for everyone. Prospective operators must go through a rigorous selection process that can take up to five years of working in the business. Unlike typical franchises, the hours worked by an operator directly correspond to the revenue generated by the restaurant. Operators do not own the restaurant, which means that investing in a Chick-fil-A is not a great financial investment. However, it can provide a good job for those who are willing to put in the time and effort to build a successful business in the community.
Read our article on Chick-fil-a here.
Chipotle Mexican Grill*
No. Chipotle Mexican Grill, Inc. is not a franchise - the restaurants are company-owned and operated. The company prefers to maintain direct control over its operations, which is why it is not a franchise in the traditional sense.
However, there is a (difficult) way into the business. Chipotle offers a unique opportunity for individuals to become "restaurateurs." This program allows select employees to become equity partners in a new location, with the support and resources of the company behind them. Restaurateurs have the opportunity to earn a share of the profits from their unit, and are responsible for managing the day-to-day operations of the restaurant - similar to a manager with profit sharing bonuses.
However, becoming a Chipotle restaurateur is not an easy task. Candidates must demonstrate their leadership and management skills before being considered for the program. Additionally, the company does not offer many new restaurant openings each year, making the opportunity highly competitive.
What does the stock say? Chipotle Mexican Grill (CMG) closed at $1,621.24 on February 16th, 2023 at 4:00 PM EST.
Crumbl Cookies
Yes. Crumbl Cookies is a rapidly growing franchise that has gained major popularity. The brand was founded in 2017 and has quickly expanded to over 230 locations in the United States, Canada, and the United Arab Emirates.
However, despite its rapid growth, Crumbl Cookies has limited availability in certain areas. The franchise is highly selective about its locations and only opens stores in areas that meet specific criteria, such as a high demand for baked goods, a large population base, and an ideal business environment. As a result, many areas may not have a Crumbl Cookies location nearby, which has led to a high level of demand for the brand. However, while you may not see a crumble in your area now, the licenses for them are mostly sold out. Just because you don't see it in your area, doesn't mean there is availability.
Franchising is interesting in that you can see which brands are hitting that level of growth early on - think owning google stock before the rest of the world knew about it. Franchising can have the same effect, except if you know how to look at the disclosure documents, you can be in the know early on.
Read our article on Crumbl here.
Dutch Bros
Yes. Dutch Bros is a popular coffee franchise. The brand quickly became one of the fastest-growing coffee chains in the United States, with over 450 locations across 11 states.
If you're interested in becoming a franchise owner, Dutch Bros may be a great opportunity for you. However, the availability of franchises may vary depending on your location. The company has a strict selection process for franchise owners and carefully considers each applicant's experience, financial stability, and passion for the brand. Additionally, Dutch Bros prioritizes opening new locations in areas where there is a high demand for their products and where they can make a positive impact in the community.
Panda Express
Not really. Panda Express is an interesting case. The company operates as both a corporation and a franchise, with a small percentage of its locations eligible to be bought by interested buyers. Most of Panda Express's locations are corporate-owned, which allows the company to maintain a high level of control over its operations and the quality of its products.
Some corporations, like Panda Express, will set up their business to become a franchise, and once they have done so, they start selling franchises and working with various franchise owners. In this process, they may lose some control and have to manage people who are their own business owners.
Overall, while becoming a franchisee with Panda Express was an option for those interested in the fast-food industry, it is important to carefully consider the investment and the level of control that comes with this type of business opportunity. Buyers should do their research and seek guidance from experts in the field to determine whether a franchise or another type of business opportunity is the right fit for their goals and skill set.
Starbucks*
No. Starbucks is not a franchise - it is a corporation. While some Starbucks locations are licensed to third-party operators, they are not considered franchise locations as the company does not have a formal franchise program. Instead, most Starbucks locations are owned and operated by the company itself, with the company maintaining strict control over the branding, products, and services offered at each location.
However, there are rare cases where some licensed locations are owned by third-party operators. These units are subject to strict guidelines and regulations set forth by the company in terms of branding, product offerings, and overall customer experience. An example of an opportunity like this is if you are MGM Grand in Las Vegas and you wanted a store in your extremely high-traffic casino, Starbucks may consider a license - because that's the only way they can get usage of the real estate. For individual operators (not fortune 100 corporations) your option for opening a license is next to zero. It's not their model to work with individual operators.
What does the stock say? Starbucks (SBUX) closed at $107.54 on February 16th, 2023 at 4:00 PM EST.
Subway
Yes. Subway is a franchise and is one of the largest franchises in the world. Subway has been in business for over 50 years and has thousands of locations worldwide. However, despite its success, it is a highly litigated brand and has faced several legal issues in recent years.
The Subway franchise is available to buyers who are interested in owning their own sandwich shop. The brand offers a comprehensive training program and ongoing support to franchise owners. They provide assistance in finding a location, building the store, marketing, and other aspects of the business. However, it's worth noting that the Subway franchise is a shrinking system, which means that the number of locations is decreasing. This could be due to increased competition or other factors.
Read our article on Subway here.
Target*
No. Target is a well-known retail company that operates as a corporation, rather than a franchise. The company has grown to become one of the largest retailers in the United States, with over 1,900 stores across the country.
For buyers interested in Target, the company does not offer franchising opportunities. Rather, Target operates all of its stores and has a robust growth strategy aimed at expanding its presence in new markets. The company is consistently looking for opportunities to open new stores, remodel existing ones, and enhance its e-commerce capabilities to provide its customers with an exceptional shopping experience.
What does the stock say? Target Corporation (TGT) closed at $174.54 on February 16th, 2023 at 4:00 PM EST.
Trader Joes
No. Trader Joe's is a popular grocery store that operates as a privately owned corporation, rather than a franchise. It has grown to become a major player in the grocery store industry, with over 500 stores located across the United States.
Just like many other grocery stores, Trader Joe's does not offer franchise opportunities to buyers. Instead, the company operates as a chain, with each store owned and operated by the company itself. Trader Joe's has a unique business model that emphasizes value, quality, and customer service. The company is committed to providing high-quality products at affordable prices, and has built a loyal customer base as a result. Unfortunately as of now, you cannot buy the Trader Joes stock - the only way to support their growth is to be an avid customer yourself.
TopGolf*
No. TopGolf is an innovative entertainment company that has quickly become a popular destination for people of all ages. The company was founded in 2000 and has since grown to operate more than 70 locations worldwide.
TopGolf operates as a corporation and does not offer franchise opportunities. The company owns and operates all of its locations, which allows it to maintain a consistent brand image and customer experience across all of its venues.
What does the stock say? TopGolf Callaway Brands Corp. (CMG) closed at $24.02 on February 16th, 2023 at 4:00 PM EST.
Waffle House
Yes, with a few caveats. Waffle House has a unique franchise model and a relatively limited number of franchise opportunities available. The company carefully selects its franchisees and prefers to work with experienced operators who are committed to upholding the Waffle House brand and values.
In fact, Waffle House is known for having one of the longest waitlists in the franchise industry. The company receives thousands of franchise applications every year, but only a handful of new franchises are granted each year. This is partly due to the fact that many Waffle House restaurants are owned and operated by the company itself, rather than by independent franchisees.
Walmart*
No. Walmart is not a franchise. The brand is a chain of retail department stores that are owned and operated by Walmart Inc. While Walmart does have a number of subsidiaries and brands under its corporate umbrella, individual Walmart stores are not owned or operated by independent franchise owners. Instead, they are overseen by Walmart Inc. itself or its subsidiaries. This centralized control allows the mega brand to maintain consistency across its stores and ensure that all locations offer the same products, services, and customer experience.
In recent years, Walmart has been faced with intense competition from online retailers such as Amazon and other big-box retailers, which has led to declining sales in many of its physical stores. As a result, they've had to adapt to changing consumer preferences and shopping behaviors in order to remain competitive.
One of the measures that Walmart has taken is to announce massive closures of its physical stores. In 2016, the company announced that it would be closing 269 stores globally, including 154 locations in the United States. This move was intended to help the company focus its resources on more profitable locations and invest in its online business.
What does the stock say? Walmart (WMT) closed at $144.27 on February 16th, 2023 at 4:00 PM EST.
Wendy's
Yes. Wendy's is a franchise. For buyers interested in a Wendy's franchise opportunity, the company offers various types of franchise agreements. Wendy's owners are expected to uphold the company's high standards of food quality, customer service, and brand image. They are provided with comprehensive training and support, including on-site training at a Wendy's location and ongoing support from the company's field operations team.
However, it can be difficult to obtain a Wendy's franchise as many markets are already saturated with existing locations. Compared to other franchise opportunities, buyers may not have a shot at being approved. In addition, Wendy's has faced challenges in recent years with its shrinking system. The company has closed many of its underperforming locations, particularly those with outdated facilities or poor profitability.
Something else to think about…
Owners of these empire brand franchises typically use the business as a means of paying rent for the real estate on which their store or restaurant is located. Because these brands are heavily sought after, the price to purchase the rights to the name and the actual space is steep. So while the business makes money, the take home is usually not that significant. This is just another potential downside to big brand ownership. However, some buyers simply see it as an investment - like putting your money in the stock market so it can compound, rather than letting it sit in a savings account untouched.
Buying Big Brands May Not be Your Best Option…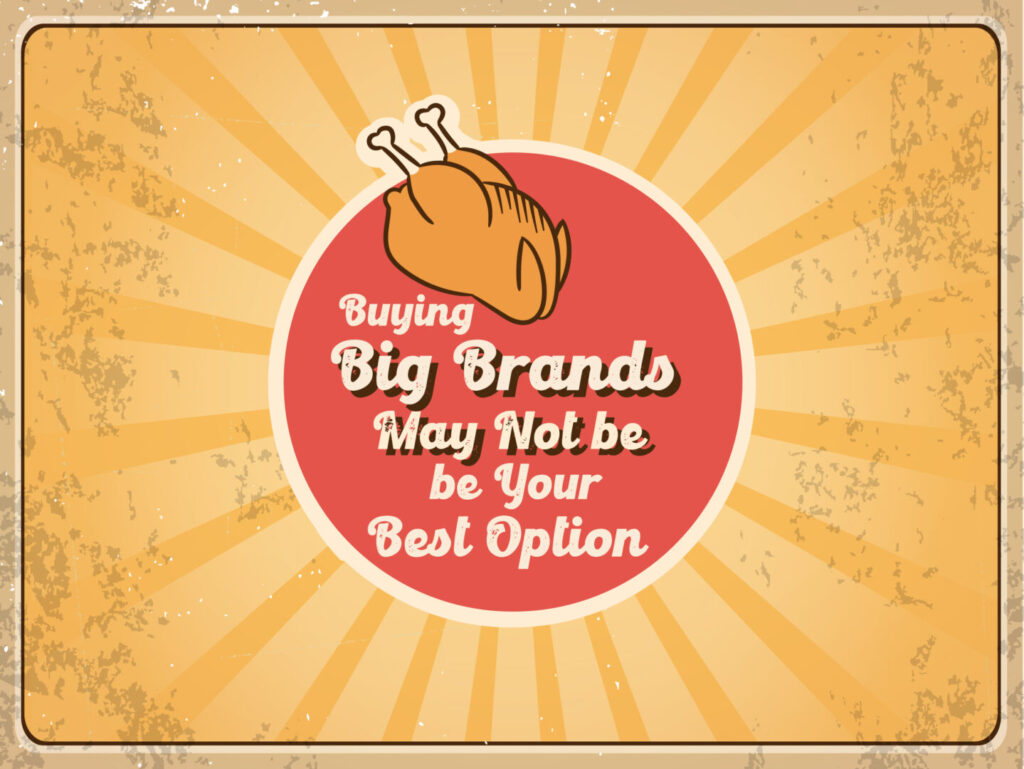 While investing in an empire brand may seem like an attractive option, there are a few drawbacks to consider. These factors may make it challenging to become a successful franchise owner in the long run:
The franchise systems for big brands can be notoriously difficult to get ahold of, making it challenging for potential buyers to even get started.
With strict and non-negotiable buyer requirements, being accepted as a franchise owner can be a significant hurdle.
The initial costs of buying into a big brand franchise can be extremely expensive, with prime real estate locations driving up the costs even further.
As an owner, there is often a significant time commitment and level of involvement required, which can be overwhelming for many people. Instead of being able to work on the business, owners often end up working in the business, leaving little room for personal growth or creative freedom.
However, it's important to remember that there are many other franchising options available that offer unique benefits and opportunities.
By exploring these alternatives, you may find a franchise that better aligns with your personal goals and values, while still offering the potential for success. So, if you're looking for a franchise that allows you to work on the business, not just in it, and offers more flexibility and creative freedom, it's worth considering some of the other options out there in the market.
Why You Should Diversify Your Franchise Search
When it comes to franchising, people often prioritize the perceived value of a big brand name over the actual value it provides. This is often driven by fear and a desire for safety, which leads them to choose franchises that appear to be well-established, even if doing so sacrifices profitability. However, just because a brand has been around for a long time doesn't necessarily mean it's still performing well. People may assume that if customers are familiar with the brand, it must be a good investment, but this isn't always the case. Your investment will benefit more from finding an opportunity that is in alignment with your goals.
The most successful businesses are the ones that are managed well. So, if you're aiming for a well-managed business that can produce excellent results, it's worth considering other options. By doing so, you'll be an owner who is highly invested in the business. This can lead to a more rewarding experience for everyone involved - from you and your employees all the way to your customers.
In addition, many individuals who explore franchising tend to overlook the importance of being a good manager. This is crucial to the success of your franchise. If you're not invested in your business management, it will dilute your investment. Don't be swayed by the lure of big brands. Explore other franchising options and find a business that is the right fit for you.
Franchises for First-time Business Owners
At FBA, it's our mission to find you the right franchise, which is why we have carefully curated a selection of seven trusted brands in our inventory. Our association of brokers have worked closely with these brands and stand by their qualities and proven potential for success. But this is not all. We work with over 700 brands - so whatever industry you're looking to break into, we have options for you.
Floor Coverings International
Floor Coverings International specializes in residential flooring services that include selection, design, and installation. They offer a wide range of flooring options, from hardwood and carpet to luxury vinyl and tile.
What sets Floor Coverings International apart from other floor coverings companies is their dedication to creating a discernible difference through exceptional customer service, high-quality products, and professional installations. As a franchise owner, you'll benefit from their comprehensive training programs, ongoing support, and innovative technology, which allow you to provide a superior customer experience.
Hounds Town USA
For 20+ years, Hounds Town USA has been home to the happiest dogs on Earth. Customers love this brand so much that since their inception, over 1 million canine visitors have enjoyed the interactive doggie daycare, overnight boarding, grooming, retail products, and tail-wagging rides in the pet taxi.
Hounds Town USA's simple business model is based on a straightforward and honest strategy that provides Franchise Owners with amazing returns while giving them the opportunity to spread smiles among their four-legged customers. Hounds Town USA has a significant advantage over other doggie daycare concepts due to the deep knowledge of canine psychology by our Founder. They created their facilities with dogs in mind, rather than their owners. This concept has a significantly lower investment than other doggie daycare franchises with the ability to run the business as a semi-absentee owner.
A Place At Home
A Place At Home is a fast-growing senior care franchise that's perfect for first-time franchise owners. This brand offers a unique concept in the private duty non-medical in-home care industry, which is a recession-resistant industry with significant growth potential.
What sets A Place At Home apart from other senior care franchises is their Senior Focused Care, a multi-revenue stream approach that you may not find anywhere else. They also offer a proven business growth roadmap called CARE Track, a tight-knit franchise family culture, low cost initial investment, and personalized support from senior care industry veterans.
Express Employment Professionals
Express Employment Professionals offers a complete line of staffing services and HR Business Solutions. With over 912 locations and nearly 40 years of success, Express is a growing franchise with a proven track record of success. As an Express franchise owner, you control your life with flexible weekday hours in a professional business setting.
Also, in 2021, Express reached $4.16 billion in sales and was ranked in the top 25 on Entrepreneur's Franchise 500 list, making it one of the most successful franchises in the industry. New offices average over $1.8 million in just their first two years, with mature offices averaging $6.1 million annually. Please note that 2022 data comes out in May 2023.
Footprints Floors is a unique and innovative business model revolutionizing the flooring industry. While the name may sound like a traditional flooring company, they are far from it. Ultimately, the brand is a labor company specializing in the installation of floors, not the sale of flooring products.
At Footprints Floors, Franchise Owners meet with customers, complete the installation estimate, and then allow the customer to source the actual flooring from anywhere they see fit. Once the estimate is performed and the job is booked, Franchise Owners manage subcontractors who complete the labor and spend their time as the main point of contact for the customer ensuring a smooth and professional experience.
Jantize America
Jantize America is franchise ownership where you function as the 'Regional' franchisor to develop your exclusive Metropolitan Statistical Area (MSA) to sell and support your local Unit franchise owners. Additionally, you'll earn royalties and marketing fees from these unit franchises, creating a passive income stream.
That's not all - Jantize offers equipment and supplies to unit franchise owners, providing you with another revenue stream. As a regional franchisor, you'll provide ongoing support and training to unit franchise owners, ensuring their success while building your own business.
The Camp
Founded in 2010, The Camp Transformation Center has over 108 locations open and 20 in development across 13 states and Mexico. Each gym employs the company's signature Challenge, a six-week initial entry point for members, which aims to be a transformative moment in the lives of those who join and a launching pad for long-term membership. The Camp Transformation Center is known for its enthusiastic staff members; a clean environment, an open, spacious, and colorful design; nutrition and supplement plans; and fitness training that is motivating and affordable.
The Camp blends a positive group training setting with dynamic interval workouts, nutrition and supplement plans and highly qualified trainers. Franchisees drive membership through seven annual challenges. Successful challengers most often endear themselves to The Camp and become long-term members.
Join Our Next Webinar
You can learn about brands just like these twice a month. We host biweekly speed round webinars, where buyers like you can get the chance to hear directly from the best brands in our inventory.
Register for next month's webinar today: https://www.franchiseba.com/speedrounds/
We Help You Find (the Best) Franchises
Now you know, franchising is not just about large corporations and chains. It's a unique business model that empowers small businesses to succeed with the support of a larger corporation. Through a partnership with the franchise system, franchise owners can achieve greater success and growth than they would with their own independent small business. You also know how to find out if a brand is a franchise or not, franchise vs chain, and more!
With that being said, choosing the right business opportunity is crucial. Let us and our brokers lead you in the right direction. You can get the process started by calling us today at (866) 395-4697 or visiting our website at www.franchiseba.com.
This is a no-cost service, because we believe that GOOD franchise guidance shouldn't come at a price.