We are now less than a month remaining until the 7th Annual Intl. Franchise Brokers Conference & Expo! This year's event will be full of exciting reveals, training courses, and experiences that are sure to jump start your business for 2016. In the past month we've already unveiled a few of the amazing opportunities we'll be able to provide our membership through the partnership between FBA and MaaS Pros.
Today we're excited to announce the NEXT evolution for the FBA and its members. This is the strategic partnership between FBA and Zoracle.
Zoracle is the industry leader in science-based assessment tools aimed to solve recruitment, selection, training, and support challenges for the franchise industry.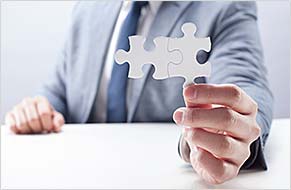 Through SpotOn! assessments franchise professionals are able to ensure their clients enjoy:
FASTER RAMP-UP: Better quality franchisee and faster ramp-up
BETTER VALIDATION: Greater franchisee satisfaction, better validation and less litigation
REDUCED COST TO SUPPORT: Reduced cost to recruit, support and train franchisees
GREATER RETENTION: Stronger franchisee compliance and retention
INCREASED PERFORMANCE: Increased franchisee performance and profitability
The FBA & Zoracle already shared a similar business philosophy and culture and have worked closely together for a few years now.  We both passionately believe in helping others discover their dreams. Through this partnership will be able to work closely on several factors to help us accelerate this practice and provide all FBA Members with unrivaled insights.
Together, we will be streamlining Zoracle subscriptions into our membership, providing monthly trainings for the Spot On tools and, most importantly, working to integrate both of our systems together. It is our goal to combine the unique advantages and services of all our partners into an interconnected system.
CRM, Marketing, Spot On Assessments, Targeted Lead Generation and Automation. This is a terribly exciting concept.
What Does this Mean for Me?
Franchise Consultants: Better opportunities to match your clients with the best opportunity and the data to explain why.
Franchisors: By working with FBA Consultants you'll be working with actual buyers who are not only educated on your concept, but are exactly who you're looking for.
The process begins by completing a Top Performer Blueprint of franchise systems within the FBA's FranLink System (FLS). These assessments take detailed reports from all franchisees within a system. It then divides them into three categories based on performance. Then, using Zoracle's custom algorithms we are able to determine a client's compatibility with a franchise concept.
Franchisors Get Top Performer Blueprint Free until the end of 2015!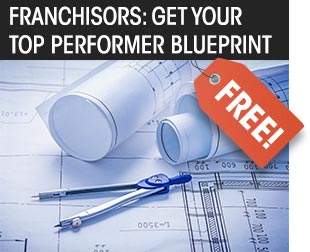 From now until the end of 2015 Franchisors will be able to participate in this Top Performer Blueprint absolutely FREE. If franchisors would like to take their prospect selection process to the next level, and have their own algorithms and SpotOn! reports they will be able to upgrade.
Click Here to Sign Up for the Top Performer Blueprint
What are  SpotOn! Compatibility Comparison Reports?
The SpotOn! Compatibility Comparison Reports categorically compare your prospective franchisee against the top performers. The SpotOn! Compatibility Comparison Report takes a comprehensive look into 4 Compatibility Markers: Values, Stages of Growth, Culture, and Work Style, and 8 Competencies Markers: Leadership, Sales, Marketing, Management, HR/Training, Administrative/Service, Financial, and Technical. Each piece is vital to understanding your prospect's potential as a franchisee.
2016 is going to be a huge year for all FBA Members and attending the conference will mean you get a first look and training on these innovations as well as meet the people behind them. More details to follow. Stay tuned to our blog for the latest news and information.
Testimonials from Zoracle Assessment Users
Zoracle is an incredible tool for a franchise system. Finding the right fit is the most crucial piece of our qualification process. I am amazed at how accurate the SpotOn! Profile is.
-Gerry Henley, Kitchen Solvers
I have found the SpotOn! Profile to be an instrumental objective tool in my arsenal. It provides tremendous insight into my candidates and differentiates me from my competitors.
-Seth Lederman, FranNexus
With Rebecca and her tools, achieving a perfect match is possible. There is no room for guesswork, when people are investing so much of themselves and their resources into a franchise. There is no one like Rebecca or her product on the market.
-N. Luke, PhD, NYCU
Zoracle is a game changer! Any franchisor who isn't using SpotOn! Profile will get left behind. End of story. Monet did it again!
-Paul Segreto, Franchise Foundry