Picture this: it's the busiest day of your week, you've been running around all day and you need to pick up your dry cleaning before tomorrow's big event. Despite your best hustle, you just couldn't make it to the dry cleaner's before closing hours. Differently, perhaps you wake up Monday morning and experience a clothing crisis. You need same-day service for your dry cleaning, but your morning meeting starts before the cleaners even opens! OXXO Care Cleaners® customers never worry about dry cleaning nightmares. The 24/7 ATM-style pickup and drop-off solution comes to the rescue for those with busy schedules! Their innovative spin on a proven business to accommodate customers' busy lifestyle makes OXXO Care Cleaners® a golden franchise opportunity.
About OXXO Care Cleaners®
When you think of dry-cleaning companies, you may picture those old-fashioned shops with clunky, coin-operated laundry machines. A lot has changed in the last decade! OXXO Care Cleaners® brought new techniques to the industry, integrating hand-ironing, 24/7 pickup and drop-off and Eco-friendly cleaning solutions to replace the harsh chemicals traditionally used for dry cleaning.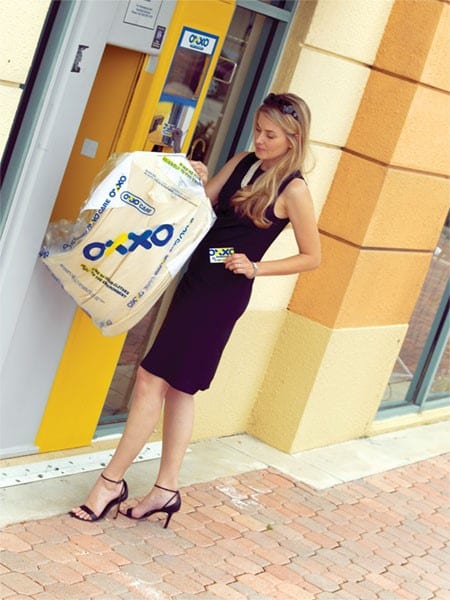 OXXO® uses GreenEarth, one of the most technologically advanced cleansing solvents to care for your garments, without endangering the environment, your clothes or yourself. As a bonus, no harsh chemicals mean no harsh odors, either.
Additionally, they offer a hand-ironed finish. Instead of using the industry standard method of steam pressing, all OXXO Care Cleaners® garments are hand-ironed to provide a beautiful look and comfortable feel. Traditional steam pressing does a disservice in two ways: It compromises air quality in and around a dry-cleaning store and it shortens the lifespan of customers' garments. With a proven hand-ironing method and state-of-the-art care cleaning equipment, OXXO Care Cleaners® ensure your clothes will be clean, fresh and wrinkle-free.
Convenience and reliability are the names of the game at OXXO®. They offer customers a convenient 24/7 ATM-style pickup system, so you do not have to rush to the dry cleaners before they close. These machines offer online payment, customer loyalty rewards and more. Their state-of-the-art technology has revolutionized the world of dry-cleaning, making
OXXO Care Cleaners® a uniquely beneficial franchise opportunity.
Additional dry cleaning services include:
Alternations
Comforters / Pillows
Wedding Dresses
Stuffed Dolls
Cushions
Rugs
Leather
OXXO Care Cleaners® Franchise Opportunity – An Owner's Benefits
Dry-cleaning is undoubtedly one of the fastest growing and most profitable categories in the service industry. It's a cash business having with huge demand since many garments are 'Dry Clean Only'. It's also one of the few businesses that can easily flourish in any economy since it is associated with a necessity of life—clean clothes!
OXXO Care Cleaners® offers four different Business Models to realize the investment means of potential Franchisees. These models have intended to cover the investments as small as $169,500 (Drop Store) or $475,500 (Plant Store). You can even explore the opportunity to grow into a multi-unit!
OXXO Care Cleaners® is considered the best franchise opportunity and is leading the eco-friendly dry cleaning industry with a 24/7 drop off and pick up system. Ranked as one of the top 500 franchises of the United States by Entrepreneur Magazine, we are endlessly revolutionizing the way dry cleaning and laundering is done.
What does the ideal OXXO Care Cleaners® franchise owner look like?
OXXO Care Cleaners® is looking for candidates with strong business and retail experience. Some customer service experience would be helpful, but not required. OXXO Care Cleaners® also desires owners to be involved in their business with a strong desire to succeed. No previous dry-cleaning experience required.
Minimum financial requirements include: $250K liquid cash and a $500K minimum net worth. Total investment range: $475,500 - $667,000.
If you are interested in learning more about the OXXO Care Cleaners® franchise opportunity, contact us today at 954-927-7410 and visit the website for more information.
Ready to become a member? Contact us here, or email us at joinus@franchiseba.comtoday!